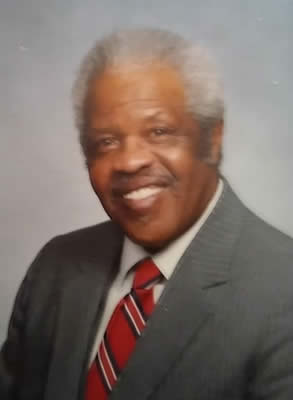 McKinley Wesson, Jr.
LOWELL McKinley "Pops" Wesson, Jr., 84, a longtime Lowell resident, passed away Tuesday, June 11, 2019, peacefully at his home in the Highlands neighborhood of Lowell. He was the widower of Janett "Dear" Wesson who passed away in August of 2010 after over 50 years of marriage.

He was born on June 1, 1935, in Youngstown, Ohio, and was a son of the late McKinley Wesson, Sr. and the late Bessie L. (Thomas) Wesson. He was raised and educated in Ohio. In the 1960's his family moved to the New England area, settling in Cambridge before moving to Lowell where
he would reside until his death.

After his service to his country with the United States Army, he was employed as a mechanic and owned and operated his own service station for many years. More recently he was employed as a supervisor with the Lowell Parks and Recreation Department.
"Mac" or "Pops" as he was affectionately known was an active member of the Masonic community. His faith and service as a deacon at his church, The Whole Armour International Church, were an important part of his life. Pops would often be seen by friends and family taking his daily walk around Lowell. Additionally, he had a talent for BBQ and thought nobody could make ribs better than him, any family gathering would be a good one if he was behind that grill.

He is survived by his children, Kenneth DuBose and his wife, Ruthie, of Pheonix, AZ, Vernetta DuBose of Lowell, Rhonda Pridgen of Lowell, Anthony DuBose of Lowell, Sandra DuBose of Phoenix, AZ, Kimberly Welch and her husband, Bill, of Hudson, NH, J. McKinley Wesson of Lawrence, 16 grandchildren, 24 great grandchildren, 2 great great grandchildren, several nieces and nephews and countless other friends and extended family members who had a special place in his heart.
In addition to his wife, Janett, he was predeceased by his siblings, the late Harold Wesson, the late Evelyn Kennedy and the late Laverne Vaughn.

ON WEDNESDAY, JUNE 19, 2019, YOU ARE INVITED TO ATTEND HIS VISITATION FROM 9 A.M. UNTIL 11 A.M. AND HIS FUNERAL AT 11 A.M. AT CALVARY BAPTIST CHURCH, 60 HASTINGS STREET, LOWELL, MA. PROCESSION WILL FOLLOW FOR BURIAL AT WESTLAWN CEMETERY IN LOWELL. ARRANGEMENT