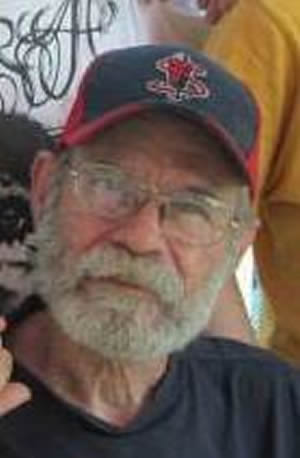 Maurice H. 'Butch' Mercier
LOWELL Maurice H. 'Butch' Mercier, 68, of Lowell, passed away August 5, 2015 at Life Care Center of the Merrimack Valley. He was the beloved companion to Kathleen Graham with whom he shared 25 years.
He was born on December 19, 1946 in Dorchester, and was a son of the late Maurice O. Mercier, and the late Antoinette (Boulanger) Mercier. Butch was educated in Dracut and graduated from Dracut High School with the class of 1964, where he enjoyed running track.
After high school, Mr. Mercier enlisted with the United States Marines Corps. where he served a tour during the Vietnam War from 1967-1968. Several years after his release, he rejoined with the Marines Corps for another 13 years before his honorable discharge.
He was raised in Dracut, where he lived for many years. Butch was employed as a licensed electrician throughout the Lowell area and for the Prince Company, and also for Mercier Electric. He enjoyed playing darts, bird watching, and camping in Loudon, NH.
In addition to Kathleen, he is survived by his daughter, Dolly Lukasik of Georgia; and his siblings, Louise Guthrie and her husband, Robert of Nashua, Gerald Mercier and his wife, Tina of Dracut, Marie Szlosek and her husband, Joseph of Greenville, NH, Lee-Ann Harper and her husband, Ralph of Clearwater, FL, Joseph Mercier and his wife, Patricia of Alton Bay, NH, and Alice Dumont and her husband, Ronald of Wilton, NH. He is also survived by his grandchildren, Tyler, Jakob, Jaylin, Shea, Bryn, Jovani, Delany, Griffin, and Nora; and many nieces and nephews.
The family would like to thank the staff at Lifecare Center of the Merrimack Valley for the compassionate care and comfort bestowed upon Maurice during his stay there.
YOU ARE INVITED TO HIS FUNERAL MASS AT 10 A.M. ON SATURDAY, AUGUST 15, AT HOLY FAMILY PARISH AT STE. MARIE CHURCH, 30 GRAFTON ST., LOWELL. ARRANGEMENTS BY THE MCDONOUGH FUNERAL HOME, 14 HIGHLAND STREET, LOWELL (978 OR 800) 458-6816. MEMORIALS IN HIS NAME MAY BE MADE TO THE WOUNDED WARRIOR PROJECT, 150 CAMBRIDGE PARK DRIVE, SUITE 202, CAMBRIDGE, MA 02140. PLEASE VISIT WWW.MCDONOUGHFUNERALHOME.COM TO SEND THE FAMILY AN E-CONDOLENCE.