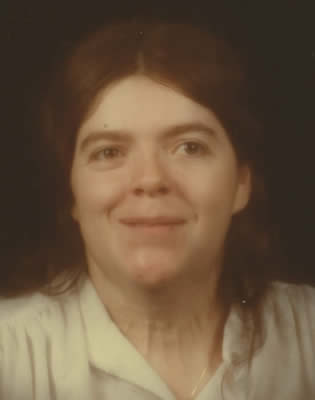 Maureen P. 'Moe' Burke

Beloved Mother, Grandmother, and Sister

LOWELL Maureen P. 'Moe' Burke, 57, of Lowell, died unexpectedly with her loving family by her side, Wednesday, May 9, 2012 at Saints Medical Center. She was the wife of Thomas Judd, with whom she celebrates 39 years together this May.
Born March 10, 1955 in Niagara Falls, she was a daughter of the late Patrick, and the late Margaret (O'Sullivan) Burke, attended the Daly School, and graduated from Lowell High School.

Moe resided in Lowell and worked for Lil Peach in Billerica on Bridle Road where she worked for over 20 years and was very well known and loved by her regular customers. She enjoyed trips to Rockingham Park and spending time with her family, especially her 5 grandchildren.

In addition to her husband, Thomas, she is survived by her four children, Peggy Woodland and her husband, Wayne of Billerica, Tommy Burke of Lowell, Toby Burke of Lowell, and Michael Burke of Lowell; five grandsons, Nicholas Burke, Nathan Burke, Noah Woodland, Zachary Burke, and Cameron Woodland; and her siblings, James Burke of Lowell, Vinny Burke of Delaware, Cathy Burke of Lowell, Patricia Burke of Lowell, Kevin Burke of Medford, and Richard Burke of Lowell, she is also survived by many nieces, nephews, cousins and friends.

She was the sister of the late Daniel Burke.

YOU ARE INVITED TO HER CALLING HOURS FROM 2 UNTIL 6 P.M. ON SUNDAY, MAY 13 AT THE MCDONOUGH FUNERAL HOME, 14 HIGHLAND STREET, LOWELL 978-458-6816. HER FUNERAL SERVICE WILL BE HELD IN THE FUNERAL HOME AT 6 P.M. PLEASE VISIT WWW.MCDONOUGHFUNERALHOME.COM TO SEND THE FAMILY AN E-CONDOLENCE.