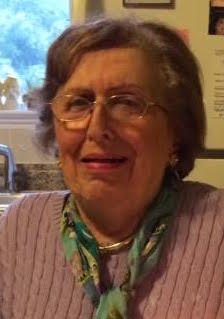 Mary (Silva) Harrington

LOWELL Mary (Silva) Harrington, 83, of Lowell, passed away peacefully Tuesday, December 13, 2016 at Tufts Medical Center in Boston. She was the widow of the late John C. Harrington who passed away in 1986.

She was born in Lowell on October 2, 1933 and was a daughter of the late Francis Silva and the late Mary Silva. She was raised in Lowell where she attended the area schools, graduating from Lowell High School where she was a Girl Officer. Since graduating high school, Mary worked for the former McQuade's Clothing Store most of her lifetime until her retirement as credit manager in the 1990's.

Mary was a lifelong Lowell resident and was a communicant of St. Anthony Church. She enjoyed reading, spending time at home, shopping, going out to eat and trips to the beach always with the company of her beloved sister, Eleanor. Mary always cherished time spent with her family.
She is survived by her dear sister and inseparable closest friend, Eleanor Nastasia of Lowell; and several nieces and nephews including,
Laura Burke, Tudy Beckett, Marilyn Harrington, Frank Nastasia and his wife, Laurie, Ellie Macklin, David Rindo, James Rindo, John Rindo, Michael Rindo, Martin Silva and Karen Shawger. She is also survived by many grandnieces and grandnephews.
Mary was predeceased by her sisters, the late Madeline Silva and the late Laura Rindo.
ON SATURDAY, JANUARY 7, 2017, YOU ARE INVITED TO HER MEMORIAL MASS AT 11 A.M. AT ST. ANTHONY CHURCH, 893 CENTRAL STREET, LOWELL.
IN LIEU OF FLOWERS, DONATIONS IN HER NAME MAY BE MADE TO THE CHARITY OF YOUR CHOICE.