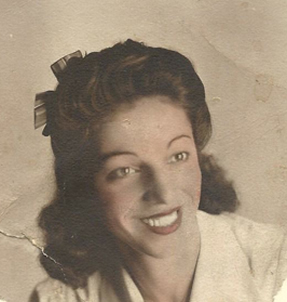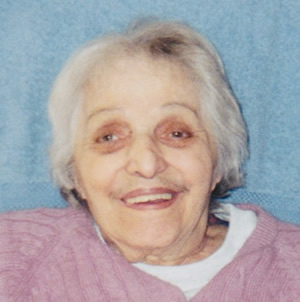 Mary (Georges) Georgopoulos
LOWELL Mary (Georges) Georgopoulos, 96, of Lowell, passed away Tuesday, July 21, 2015 at Northwood Nursing Home. She was engaged to the late Sgt. Edward Flanagan of Lowell, who was killed in World War II.
She was born May 6, 1919 in Lowell and was a daughter of the late George and the late Olga (Avanitas) Georgopoulos. Mary was raised in Lowell where she attended the area schools. She loved children and animals; and enjoyed dancing. She lived in the Ayer Home Orphanage in Lowell with her sisters.
Mary was a longtime communicant of Holy Trinity Green Orthodox Church on Lewis Street in Lowell. In her younger days, she was employed as a mill worker in the area clothing mills.
She is survived by many nieces and nephews. Mary was the sister of the late Catherine Flanagan and the late Frances Dolan.
The family of Mary would like to thank the nurses and staff at Northwood Nursing Home and Hospice Services of Massachusetts for their kindness and compassion over the last couple of years.
YOU ARE INVITED TO HER COMMITTAL PRAYERS ON THURSDAY, JULY 23, 2015 AT WESTLAWN CEMETERY ON BOSTON ROAD IN LOWELL, AT 1 P.M. ARRANGEMENTS BY THE MCDONOUGH FUNERAL HOME, 14 HIGHLAND STREET, LOWELL (978 OR 800) 458-6816. E-CONDOLENCE SITE WWW.MCDONOUGHFUNERALHOME.COM