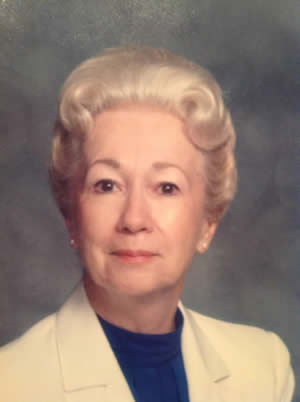 Mary F. (Healy) Gagne
Beloved Mother and Grandmother
LOWELL Mary F. (Healy) Gagne, 93, of Rosedale, Maryland, died after a long illness Monday, January 20, 2014 at Stella Maris Nursing Home in Maryland. She was the wife of the late Armand O. Gagne who passed away in 1984.
Born June 27, 1920, in Lowell, she was a daughter of the late Thomas H. and the late Rose (McKay) Healy, and attended St. Peter's School in Lowell before graduating from Lowell High School.
She worked at Fort Devens during World War II, where she was a mechanic, fixing trucks and military vehicles. After the War ended, she married Armand and they started a business repairing heat systems. Together, in 1954, they started Brian Homes Construction, building single family homes. They then formed Kevin Incorporated for the construction of multiple family apartment properties in Chelmsford and North Chelmsford. Later, she worked as an accountant for C.H. Avery's in Nashua until her retirement, when she moved to Baltimore, Maryland. She enjoyed painting, crocheting, opera, reading, pop music, and spending time with her grandchildren.
Mary is survived by her two sons, Brian A. Gagne and his wife, Mary Frances of Raymond, Maine, and Kevin J. Gagne and his wife, Linda of Rosedale, Maryland; and her three grandchildren, Brian A. Gagne Jr. and his wife, Kelly of Los Angeles, CA, Bridget F. Gagne of Farmington, CT, and Shawn J. Gagne of Los Angeles, CA; and several nieces and nephews.
She was also the sister of the late William Healy,the late Thomas Healy,and the late Rosemary Healy.
The Family would like to thank the staff of Stella Maris Nursing Home for the great care and compassion they showed during her stay there.
FAMILY IS INVITED AT 9:30 A.M. FOR A FAMILY VIEWING. RELATIVES AND FRIENDS ARE INVITED TO JOIN HER FAMILY FOR HER FUNERAL MASS ON MONDAY, JANUARY 27, 2014 AT ST. MARY PARISH, 25 NORTH ROAD, CHELMSFORD AT 11 A.M.. A PROCESSION WILL FOLLOW FOR BURIAL AT ST. PATRICK CEMETERY IN LOWELL. IN LIEU OF FLOWERS, CONTRIBUTIONS CAN BE MADE TO THE NYU SCHOOL OF MEDICINE, CENTER OF DEMENTIA RESEARCH AT CDR.RFMH.ORG OR BY MAIL TO CENTER FOR DEMENTIA RESEARCH, NATHAN KLINE INSTITUTE, 140 OLD ORANGEBURG RD., ORANGEBURG, NY 10962, ATTN: RALPH NIXON, M.D., PH.D. ARRANGEMENTS BY THE MCDONOUGH FUNERAL HOME, 14 HIGHLAND STREET, LOWELL 978-458-6816. PLEASE VISIT WWW.MCDONOUGHFUNERALHOME.COM TO SEND THE FAMILY AN E-CONDOLENCE.