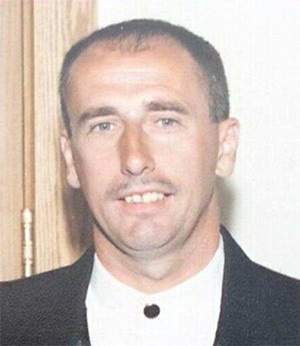 Mark E. Johnson
LOWELL Mark E. Johnson, 54, of Haverhill, MA, passed away unexpectedly Friday, July 4, 2014 at Merrimack Valley Hospital in Haverhill.
Born November 16, 1959, in Lowell, he was a son of the late Walter Johnson and the late Phyllis (Scott) Johnson. He attended the local schools, and graduated from Lowell High School.
He was a former employee of Raytheon in Andover, Ma, but he was most recently employed as a painter for several local companies in Massachusetts. He resided in Haverhill and was known for his love of his children. He loved spending time at the beach and was a lifelong fan of all New England sports teams.
Mark is survived by his three daughters and two sons, Erika Rivanis and her husband, Charles Rivanis of Billerica, Holly Johnson of Lowell, Landy Tyler of Haverhill, Renae Johnson of Haverhill, and Randy Moore of Georgia; his grandchildren, Anthony, Sirena, Jillian, Aidan, Mekhi, Khyson and James; his brothers and sister, Rick Johnson, Walter Johnson, and Donna Malenfant; and many nieces and nephews. He will be fondly remembered by the mothers of his children, Sharon McLaughlin, Irene Irving, and Sharon Moore.
AT THE REQUEST OF HIS FAMILY, THERE WERE NO CALLING HOURS AND HIS FUNERAL WAS HELD PRIVATELY. ARRANGEMENTS BY THE MCDONOUGH FUNERAL HOME, 14 HIGHLAND STREET, LOWELL, MA 01852 978-458-6816. PLEASE VISIT WWW.MCDONOUGHFUNERALHOME.COM TO SEND THE FAMILY AN E-CONDOLENCE.