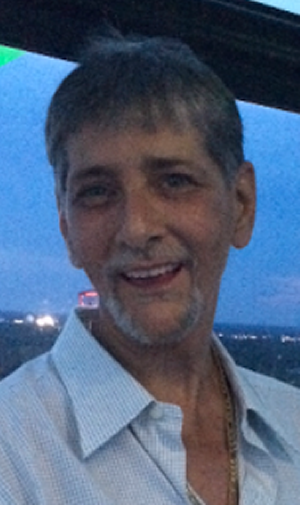 "My name was Mark Boucher and I did it my way!"
Mark A. Boucher
LOWELL Mark A. Boucher, 55, of Lowell, passed away Tuesday, December 1, 2015 at Lowell General Hospital after a brief battle with cancer.
Mark was born on August 3, 1960, in Lowell and was a son of Albert Boucher of Lowell and Mildred (Martin) Boucher of Tewksbury. He was educated in the Lowell area and graduated from the Lowell Voke with the class of 1978.
Mark was a lifelong Lowell resident, more recently residing in the Centralville area. He was employed as a general contrator, working in the roofing and siding industry for many years before disability forced his retirement. He loved the outdoors and was an avid sports fan, and especially enjoyed watching the New England Patriots and the Boston Red Sox. He enjoyed having a drink once in awhile, and loved spending time with his family.
In addition to his parents, Albert and Mildred, he is survived by his four children, Derek Boucher and his wife, Beth of Lowell, Krystal Baez and her husband, Joseph Baez Sr. of Lowell, Nicole Marquis of Woburn and Marc Boucher of Woburn. He is also survived by his grandchildren, Emily and Owen Boucher of Lowell, Joseph Baez Jr. and Alexis Baez, both of Lowell, and Jayden Marquis and Brooklyn Guerrier, both of Woburn; his siblings, Cheryl Boucher of Tyngsboro, Jean Poitras and her husband, John of Lowell, Robin Walsh of Lowell, Don Boucher and his wife, Lori of Billerica, and Christopher Boucher and his wife, Ann of Lowell; his Aunt Louise and Roland Daigle of Chelmsford; and many loving cousins, nieces, and nephews.
YOU ARE INVITED TO HIS CALLING HOURS FROM 12 UNTIL 2 P.M. ON MONDAY, DECEMBER 7 AT THE MCDONOUGH FUNERAL HOME, 14 HIGHLAND STREET, LOWELL, MA 978-458-6816. HIS FUNERAL SERVICE WILL BE HELD IN THE FUNERAL HOME AT 2 P.M. DIRECTLY FOLLOWING THE VISITATION. DONATIONS MAY BE MADE AT https://www.gofundme.com/9xvd1g