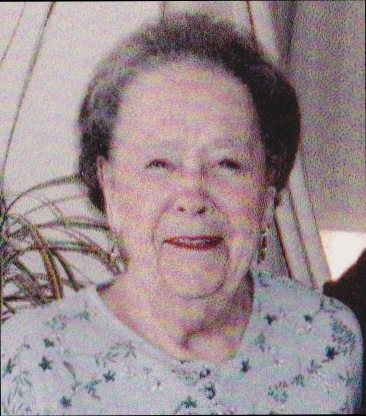 Marie Florence Alice (Meme) Neveu
LOWELL Marie Florence Alice (Meme) Neveu, 93 years young, passed away on Tuesday, August 27th, 2013.
Florence, lovingly known as Meme' to all, was born in Lowell on February 22, 1920 and resided on Stevens Street in Lowell for over fifty years. She is a graduate of St. Patrick's School, and was married to Maurice Neveu for over fifty years.
Florence moved to Roswell, Georgia, in 1992, to live with her daughter, Denise, and son in law, Tom. She resided in Roswell until January of 2012, when she relocated to the Merrimack River Valley House in Lowell. During her time in Georgia, she made many wonderful friends who will miss her. Florence was an active member of the Roswell Senior Center, a member of St. Peter Chanel's Catholic Church, and the Roswell Young at Heart Senior Center.
Meme' was a care giver her entire life. She baby sat in her home for many years before there were 'daycare' centers. She has helped friends and family members whenever they were in need and provided food and shelter for them unitl they were back on their feet. She raised her own four children and helped to raise ten grandchildren.
Florence is survived by her children, Paul F. Neveu of Townsend, MA, Maureen D. King of Denver CO, Patricia and Andre Robichaux of Oceanside, CA, and Denise and Tom Verkon of Griffin, GA; her loving niece, Annette Deschaine of Lowell; her grandchildren, Richard Neveu and Paul Neveu, Jr. both of Lowell, Maurice and Karen Neveu of New Hampshire, Michelle and Leo LeBlanc of Townsend, Shawn and Sarah McKenzie of Pueblo, CO, Heather and Jason McCranie of Duluth, GA, Kerry Petroulous of Lowell, Mike and Marie Hommel of San Marcos, CA, Ashley Verkon of Smyrna, GA, and Paul Verkon of Houston, TX; her sister Irene Casaubon, as well as many nieces, nephews, great grandchildren, and friends.
YOU ARE INVITED TO HER CALLING HOURS 5 UNTIL 8 P.M. ON WEDNESDAY, AUG. 28. ON THURSDAY, HER FUNERAL WILL BEGIN AT 8:30 A.M. AT THE MCDONOUGH FUNERAL HOME, 14 HIGHLAND STREET, LOWELL 978-458-6816. HER FUNERAL MASS WILL BE OFFERED AT ST. MARGARET CHURCH, 486 STEVENS ST., LOWELL, AT 9:30 A.M.. BURIAL IN ST. PATRICK CEMETERY. MEMORIALS IN HER NAME TO THE MACULAR DEGENERATION FOUNDATION, P.O. BOX 515, NORTHHAMPTON, MA 01061-0515.