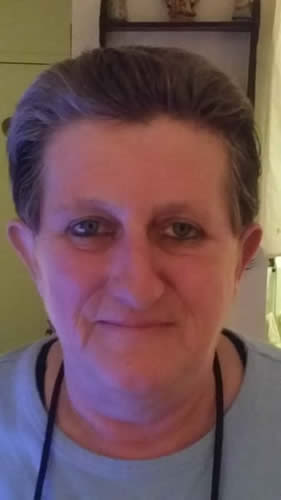 Marianne "Mare" Smith
LYNN Marianne Smith, 60, of Lynn, formerly of Lowell, passed away peacefully at home on Thursday, September 7.

Marianne was born on December 16, 1956 in Lowell. A daughter of the late Harry J. Smith and the late Florence M. (Abrahamson) Smith, she was raised and educated in the Lowell area, and attended Lowell High School. For many years she had worked with The Salvation Army in Saugus. She was lifelong cat lover and will be dearly missed by her beloved cat "Gracious". Most of all she will be remembered for her role in mentoring others down the road to recovery.

Marianne is survived by her son, Jason Smith of Somerville, her brothers and sisters; Gary Smith of Lowell, Pamela Belanger and her husband, Donald "Augie", of Derry, NH, David Smith of Lowell, Deborah Smith of Lowell and Norman Smith of Lowell, her nieces Amanda "Panda" Madigan of Lowell, and several additional nieces and nephews.

Additionally she was predeceased by her 5 brothers; Ronald, Raymond, Donald, Richard and Robert Smith.

HER FUNERAL SERVICE WILL TAKE PLACE ON FRIDAY, SEPTEMBER 15, AT 11 A.M., AT THE LOWELL CEMETERY CHAPEL, 77 KNAPP AVE, LOWELL, MA 01852.