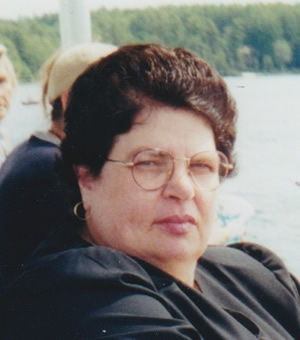 Maria Fatima Bettencourt
LOWELL Maria Fatima (Silva) Bettencourt, 71, of Lowell, passed away unexpectedly Sunday, April 12, 2015 at her home. She was the wife of the late Manuel S. Bettencourt who passed away in 1996.
She was born September 26, 1943, in Graciosa, Azores, and was a daughter of the late Joao Pereira DaSilva and the late Rosa Isabelle (Mendonca) DaSilva. Maria grew up and was educated in the island of Graciosa. She came to the United States in 1983, settling in Lowell with her husband and son. She enjoyed crocheting and baking, especially sweets. Maria was a communicant of St. Anthony Church.
Maria is survived by a daughter, Nizalda Espinola of Lowell; her grandchildren, Theresa, Marco and his wife, Elizangela, Tiago and his wife, Mara, Adriana, and Diana all of Lowell; and her great grandchildren, Bryan, Nicholas, and Ryan. She is also survived by her siblings, Luzia Horta of Lowell, Manuel DaSilva of Lowell, Merces Bettencourt of Canada, and Nizalda Mendonca of Lowell; her sister in law, Etelvina Santos; her brother in law, Henrique Bettencourt; and her godchildren, Joe and his wife, Mary, Luiza and her husband, Greg, Leo and his wife, Cristina, and Rui; and many nieces and nephews.
She was predeceased by her son, Anacleto Bettencourt; and her son in law, Aciolino Espinola.
YOU ARE INVITED TO HER CALLING HOURS FROM 6 UNTIL 8 P.M. ON WEDNESDAY, APRIL 15. ON THURSDAY, HER FUNERAL WILL BEGIN AT 8 A.M. AT THE MCDONOUGH FUNERAL HOME, 14 HIGHLAND STREET, LOWELL 978-458-6816. HER FUNERAL MASS WILL BE OFFERED AT ST. ANTHONY CHURCH, 893 CENTRAL STREET, LOWELL AT 9 A.M.. BURIAL IN ST. JOSEPH CEMETERY. MEMORIAL DONATIONS IN HER NAME MAY BE MADE TO ST. ANTHONY CHURCH, 893 CENTRAL STREET, LOWELL, MA 01852.