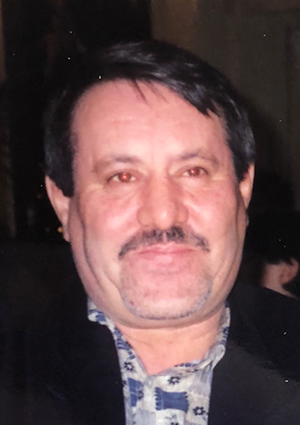 Manuel Venancio Correia
TEWKSBURY Manuel Venancio Correia, 66, of Tewksbury, passed away Saturday, January 13, 2018 at Lowell General Hospital-Saints Campus. He was the husband of Barbara (Diniz) Correia to whom he was married for the past 41 years.
He was born in Sao Jorge, Azores, Portugal on December 13, 1951 and was a son of the late Manuel V. Correia and Arminda (Nieves) Correia. He was raised and educated in Terceira, where he served in the Portuguese Military. In 1984, he relocated to the United States, settling in Lowell.
Venancio resided in Tewksbury and was a communicant of St. Anthony Church in Lowell. He was a member of the Portuguese American Civic League 'The Reds'. He enjoyed spending time at his house on Cape Cod and he loved spending time with his family and at his businesses.
In his younger days, he was employed at Old Mother Hubbard in Lowell for many years. More recently, he owned and operated his own liquor stores locally for the past 20 years.
In addition to his wife, Barbara, of Tewksbury and his mother, Arminda, of Dracut, he is survived by his two children, Marcio M. Correia of Lowell and Elizabeth D. Correia of Lowell; two grandchildren, Armani E. Pabon of Lowell and Phoenix E. Correia of Lowell. He is also survived by his daughter in law, Sandra Correia of Lowell; his siblings, Deodete Furtado and and her husband, Angelo of Dracut, and Antonio Correia and his wife, Ernestina of Lowell; and many cousins, aunts, uncles, nieces, nephews, and friends.
           ON THURSDAY, YOU ARE INVITED TO HIS CALLING HOURS FROM 4 UNTIL 8 P.M. AT THE MCDONOUGH FUNERAL HOME, 14 HIGHLAND STREET, LOWELL, 978-458-6816. 
ON FRIDAY, YOU ARE WELCOME TO MEET THE FAMILY AT ST. ANTHONY CHURCH, 893 CENTRAL STREET, LOWELL FOR HIS FUNERAL MASS AT 11 A.M.. A PROCESSION WILL FOLLOW FOR  BURIAL AT ST. MARY CEMETERY IN TEWKSBURY.