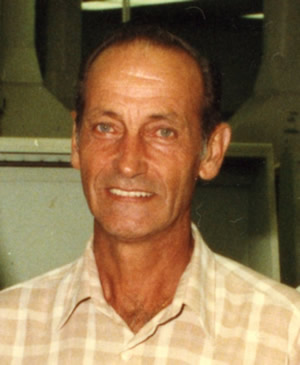 Manuel F. Da Silva

LOWELL Manuel F. Da Silva, 75, beloved husband of Herondina M. (Mendonca) Da Silva, died Tuesday, July 9, 2013, at Lowell General Hospital, Saints Campus, after a long illness. He was a son of the late Ana A. Da Silva.

Born January 11, 1938, in Faial, Portugal, he was educated in that area. He joined the Portuguese Army after which he became an electrician until he and his family moved to America in 1966. He settled in Lowell first on Linden Street and then moved to Berkeley Avenue.

A communicant of St. Anthony's Church, he was also a member of the Holy Ghost Society and the Portuguese American Center, the 'Blues Club'. He enjoyed fishing in the ocean off Cape Cod and Gloucester and also enjoyed gardening at his home.
Mr. Da Silva worked as an assembler for more than twenty years for Raytheon Corporation before his retirement.

In addition to his wife, Herondina, he is survived by his son, Lino A. Da Silva of Pepperell; his grandson, Mauro A. Da Silva of Pepperell; his brother, Jose G. Da Silva and his wife, Maria Clara, of Lisbon Portugal; his sister, Lucy Silveira of Calgary, Canada; and several nieces and nephews.

CALLING HOURS WERE OMITTED AND HIS FUNERAL WAS HELD PRIVATELY. ARRANGEMENTS BY THE MCDONOUGH FUNERAL HOME, 14 HIGHLAND STREET, LOWELL 978-458-6816.