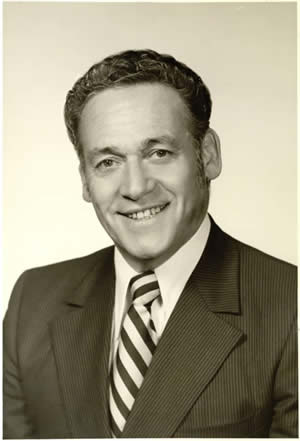 Manuel Correa
DRACUT Manuel Correa, 93, of Dracut, died Sunday, April 12, 2009, at the Edith Nourse Rogers Veterans Hospital in Bedford after a lengthy illness. He was the widower of the late Zelta G. 'Sally' (Francisco) Correa who died January 6, 2009.
Manuel Correa was born in Lowell, MA on February 5, 1916 to Firmo and Julia (Jesus) Correa who emigrated from Madeira, Portugal to the United States. In 1939, he married Zelta (Sally) Francisco of Lowell, MA whom he had been married to for sixty-nine years.
Manuel served in the U.S. Army in the 1294 Combat Engineers Battalion in the South Pacific, obtaining the rank of Sergeant. He received the Medal of Honor for his outstanding service. Upon completion of his military tour, he returned to Lowell and was employed by the Canada Dry Corporation for thirty years.
His patriotism and pride of his Portuguese heritage lead him to join several civic organizations. He was an active member of the Walker Roger Post #662 Veterans of Foreign Wars, Portuguese American Veterans of St. Anthony's Church in Lowell, MA as Quartermaster, the Portuguese American Civic League, the Portuguese American Center, Inc. and the Chelmsford Lodge of Elks #2310.
He became deeply involved with St. Anthony's Church and the Holy Ghost Society. He served as chairman to various committees and was President of the Holy Ghost Society for fifteen years. His most significant work was as a member of the Holy Ghost Society Building Committee. With the hard work of this committee, a new building was built to replace the original building that was destroyed by fire. He and the other members of this committee cosigned a loan for the building and committed themselves to fundraising to pay for the building.
He enjoyed playing soccer and was a member of the St. Anthony's Soccer Team. He was also an instructor for the St. Anthony's Camacheiras, a Portuguese Folklore dancing group.
He is survived by one brother, Edward Correa of San Diego, California and his nephew, Dr. Paul Caselle of Andover, MA. He was the brother of the late Paz Rodrigues, Gabriela Melim, Beatriz Caselle, and Arthur Correa.
YOU ARE INVITED TO HIS CALLING HOURS FROM 4 UNTIL 7 P.M. ON FRIDAY NIGHT. ON SATURDAY MORNING HIS FUNERAL WILL BEGIN AT 8 A.M. FROM THE MCDONOUGH FUNERAL HOME, 14 HIGHLAND STREET, LOWELL 978-458-6816.
HIS FUNERAL MASS WILL BE OFFERED AT ST. ANTHONY'S CHURCH AT 9 A.M.
Church address for directions: 893 Central Street, Lowell, MA 01852
BURIAL IN ST. PATRICK CEMETERY.