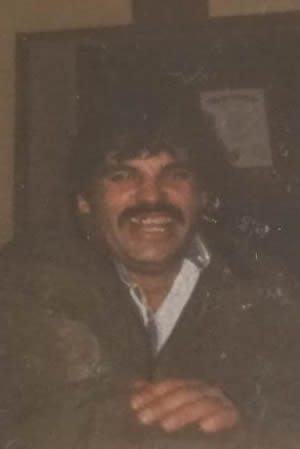 Luis Gabriel Venture Lima

LOWELL        Luis Gabriel Ventura Lima, 56 of Lowell, died unexpectedly on March 11, 2020 at Lowell General Hospital.

Born July 25, 1963 in Sao Miguel, Azores. He grew up and was educated in the Azores.

He came to the United States, working in the Greater Lowell area in landscaping and construction for several years.

He is survived by his brother Jose Lima of Toronto, Ontario, Canada; and many extended family and friends throughout the United States, Canada, and Portugal.

DUE TO MA STATE REGULATIONS DURING THE COVID-19 PANDEMIC, HIS FUNERAL SERVICES WERE HELD PRIVATELY AND BURIAL TOOK PLACE AT WESTLAWN CEMETERY IN LOWELL.
ARRANGEMENTS BY THE MCDONOUGH FUNERAL HOME, 14 HIGHLAND STREET, LOWELL, MA 978-458-6816.