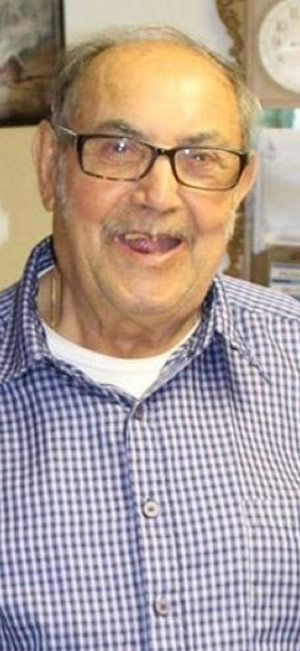 Leontino 'Leo' Da Silva

LOWELL Leontino 'Leo' Da Silva, 78 of Lowell, passed away unexpectedly on Monday, March 16, 2020 at Lowell General Hospital. He was the beloved husband of Isaltina (Da Silva) Da Silva with whom he shared the last 65 years.

He was born in Graciosa, Azores, Portugal on October 30, 1941 and was a son of the late Joao Silva and the late Alexandria (Silva) Silva. Leo was raised in Graciosa, Azores, Portugal and was educated in the area. While living in Graciosa, he worked on the farms and was a fisherman.

In 1966, Leo relocated to the United States, settling in Lowell. He was a communicant of St. Anthony Church and was a longtime member of the Portuguese American Civic League, the Portuguese American Center, and the Polaski Club. He loved spending time outside, sitting in-front of his house. He loved working in his garden, fishing, and loved animals. Years ago, he had a few rabbits. Although he had many passions throughout his life, spending time with his family, especially his children, grandchildren, and great-grandchildren, brought him the most happiness.

In addition to his beloved wife, Isaltina Da Silva of Lowell, he is survived by his son, Eddie Da Silva of Lowell;  his brothers, John Da Silva and his wife, Deolinda Silva of Peabody, and Leo Da Silva of California; his four grandchildren, Jason Antifonario and his wife, Ashley of Dracut, John Antifonario and his wife, Erica of Lowell, Christian Da Silva of Lowell, and Tyler Da Silva of Lowell; and his four great-grandchildren, Cameron, Connor, Amelia, and Ari.  

He was welcomed into heaven by his siblings, the late Arlindo Silva, the late Orlando Silva, the late Armandino Silva, and the late Candido Silva.

HIS FUNERAL WILL BE HELD AT A LATER DATE AND WILL BE PUBLISHED ON THE MCDONOUGH FUNERAL HOME WEBSITE & FACEBOOK PAGE.
ARRANGEMENTS BY THE MCDONOUGH FUNERAL HOME, 14 HIGHLAND STREET, LOWELL 978-458-6816.