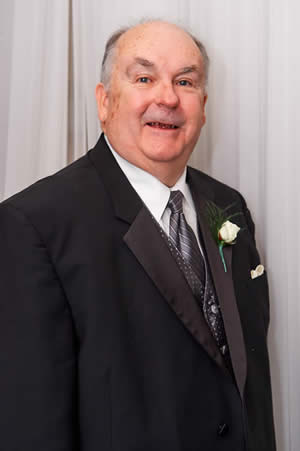 Leonard 'Len' Tarmey

LOWELL Leonard 'Len' Tarmey, 76 of Lowell, passed away on Monday, August 31, 2020 at his home. He was the beloved husband of Katherine (Wojtas) Tarmey with whom he shared the last 48 years.

He was born in Lowell on March 5, 1944 and was a son of the late Edmund F. Tarmey and the late Katharine F. (Gallagher) Tarmey. He was raised in the Christian Hill neighborhood of Lowell and attended St. Michael's School before graduating from Lowell High School.

Since 1987, Len was a longtime member of the Lowell Lions Club, where he held various positions including Council Chairman. He enjoyed all events and fundraisers with the Lions Club and enjoyed assisting with Dracut TV. He was employed as an outside salesman at Dennis Office Supply, Allied Office Supply, before retiring from WB Mason in 2008.

In addition to his wife, Katherine (Wojtas) Tarmey of Lowell, he is survived by two daughters, Kara Russo and her husband, Jim of Epping, NH, and Erin Benoit and her husband, Greg of Dudley, MA; and two grandchildren, Ashton Russo of Epping, NH and Xavier Benoit of Dudley, MA. He is also survived by his brothers, Edmund 'Ned' Tarmey of Lowell, and William 'Bill' Tarmey of Pelham, NH; his sister in law, Nancy Reardon and her husband, Brian of Merrimack, NH; as well as several nieces and nephews.

Len was welcomed into heaven by his granddaughter, the late Sydney Benoit, and his brother, the late Thomas Tarmey.
          In lieu of flowers, donations in Len's memory may be made to MA Down Syndrome Congress, 20 Burlington Mall Road #261, Burlington, MA 01803 or to the Lowell Lions Club, 453 Market Street, Lowell, MA 01854.
           WHILE FOLLOWING SOCIAL DISTANCING GUIDELINES AND WEARING A MASK, YOU ARE WELCOME TO ATTEND HIS CALLING HOURS ON FRIDAY, SEPTEMBER 4, 2020 FROM 5-7 P.M. AT THE MCDONOUGH FUNERAL HOME, 14 HIGHLAND STREET, LOWELL, MA 978-458-66816. 
HIS BURIAL WILL TAKE PLACE PRIVATELY AT HOLY TRINITY CEMETERY.