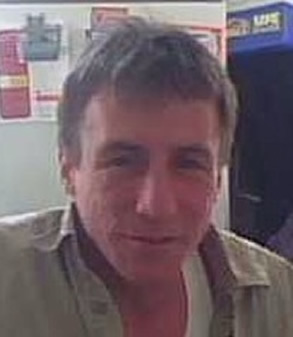 Leo R. Savard

LOWELL Leo R. Savard, 51, a lifelong Lowell resident, died unexpectedly, Tuesday, May 18, 2010.
A son of the late Leo Savard and Barbara (Stapanowich) Savard, he was born January 23, 1959, in Lowell, and educated in the local schools.

Leo was a mason by trade, and enjoyed camping, fishing, and enjoyed a nice cold beer with family and friends. In his younger days, he enjoyed boxing at the West End Gym.

He is survived by his children, Christy Riberio of Tewksbury, Leo Riberio of Wilmington, Luke Riberio of Tewksbury, and Ryan Savard, Joshua Keegan, Devon Keegan, and Alyssa Keegan; all of Lowell; his sisters, Deborah Savard of Lowell, Teresa Savard of Lowell Anne Marie 'Babe' Savard of Lowell; his brothers, George Dussault of Lowell, Gary Dussault and his wife, Debbie, of Lowell, Donnie Savard of Lowell, and Rob Savard of Lowell; his loving companion, Dottie Patenaude of Lowell; many nieces and nephews, and several friends including his good friend, Tom Hyland of Lowell.

He was also a brother of the late Lisa Dussault who passed away three weeks ago.

YOU ARE INVITED TO HIS VISITATION 2 UNTIL 5 P.M. ON SUNDAY, MAY 23, AT THE MCDONOUGH FUNERAL HOME, 14 HIGHLAND ST., LOWELL 978-458-6816. E-CONDOLENCE SITE WWW.MCDONOUGHFUNERALHOME.COM