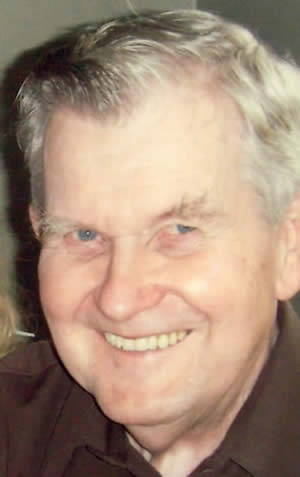 Leo Jones Jr.
"World traveler and U.S. Navy veteran"
PELHAM, NH Leo Jones Jr., 79, of Pelham, NH, died unexpectedly Friday, September 30, 2011 at his home.
Born August 7, 1932, in Lawrence, MA, and he was a son of the late Leo, and the late Ethel (Lingren) Jones. He moved to Salem, NH at a young age where he resided for twenty-three years before residing in Pelham, NH for the over forty years. Leo attended the Salem area schools before graduating from Woodbury High School with the Class of 1949.
Mr. Jones enlisted in the United States Navy at the age of nineteen and served his Country for four years before returning to graduate from Bentley University with a degree in accounting.
Leo worked for FEMA for the past twenty five years, working all over the United States during emergencies as needed and also worked in Guam and the United States Virgin Islands, especially St. Croix. He also previously worked as a manager of a bus company in Middleton, MA for over ten years. He enjoyed traveling with his brother, Norman, seeing most of the world including China, Australia, New Zealand, England, Scotland, Ireland, Wales, France, Belgium, Switzerland, Spain, Italy, Morocco, Portugal, Germany, Sweden, Norway, The Carribbean, Canada and most of the United States including Alaska and Hawaii. Leo also enjoyed sailing.
He is survived by his brother, Norman R. Jones of Pelham, NH; his sister, Diana B. Caulfield and her husband, Edward 'Bud' Caulfield of Lowell; his nieces and nephews, Danny Caulfield, Linda Gagnon, James Caulfield, and Kathleen Caulfield; and his grand nieces and grand nephews, Nicholas Caron and Olivia Caulfield.
YOU ARE INVITED TO HIS CALLING HOURS 4 UNTIL 8 P.M. ON TUESDAY, OCTOBER 4 AT THE MCDONOUGH FUNERAL HOME, 14 HIGHLAND STREET, LOWELL 978-458-6816. ON WEDNESDAY, OCTOBER 5 HIS FUNERAL SERVICE WILL BE HELD IN THE FUNERAL HOME AT 10 A.M.. BURIAL WILL TAKE PLACE IN PELHAM, NH. MEMORIALS IN HIS NAME MAY BE MADE TO THE JOSLIN DIABETES CENTER, 1 JOSLIN PLACE, BOSTON, MA 02215. PLEASE VISIT WWW.MCDONOUGHFUNERALHOME.COM TO SEND THE FAMILY AN E-CONDOLANCE.