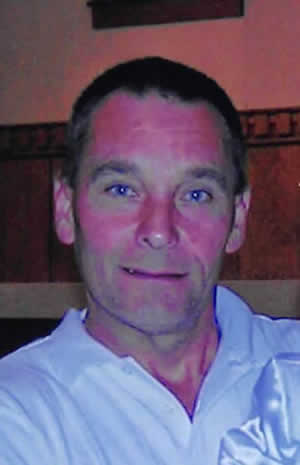 Leo Demers III

LOWELL       Leo Demers, III, of Lowell, passed away after a tragic accident on Tuesday, March 3, 2020, at Lowell General Hospital.   He was the beloved husband of Carolyn M. (Shruhan) Demers, whom he met while on vacation in Virginia Beach forty three years ago.

     A son of Leo Demers II and Anna Mae (Manderville) Demers, he was born October 23,1956, in Schenectady, New York, and was raised and educated in Lake Champlain, New York.

     He made his home in the Centralville Section of the City, and worked for Central Cooling and Heating for nearly forty years.  His hobbies were camping, watching NASCAR, running, fishing, and he also loved animals.  His greatest past time was spending time with his grandchildren and offering a helping hand to others.  He was a member of the Tewksbury Knights of Columbus Council 4336 Tewksbury, and was a former member of the Lowell Running Club

     In addition to his loving wife, Carolyn, he is survived by his children, Jason Demers and his companion, Heidi Duarte, of Lowell, Scott Demers of Sheldon, Iowa, and Ashley Demers and her companion, Michael Lee, of Lowell; his grandchildren, Mikayla McCullen of Lowell, Nikolas Demers and his mother, Tina Beaulieu of Hudson, NH, and Jazmine Lee of Lowell; his sisters in law, Cathy Burns of Florida, Gail Beaver and her husband Craig of Wrentham, Eileen Shruhan and her husband Glen of Plainville, Elaine Harvey and her husband Gary of Rehoboth his brother in law Kenneth Shruhan and his wife Helen of Quincy, his three brothers from New York as well as his brothers and sisters in law, nieces and nephews, and many, many friends.

     He was the brother in law of the late Patrick Burns.

           ON WEDNESDAY, MARCH 11, 2020, YOU ARE INVITED TO HIS VISITATION FROM 3 UNTIL 7 P.M. AT THE MCDONOUGH FUNERAL HOME, 14 HIGHLAND STREET, LOWELL 978-458-6816. 
HIS FUNERAL SERVICE WILL BE HELD WEDNESDAY AT 7 P.M. IN THE FUNERAL HOME.  MEMORIALS IN HIS NAME TO NORTHEAST ANIMAL SHELTER, 347 HIGHLAND AVE, SALEM MA 01970.