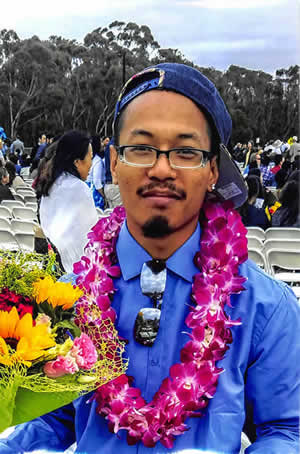 Keven Nol

LOWELL   Keven Nol, 29, passed away unexpectedly after an automobile accident on Saturday, May 16, 2020.  He was a son of Phalla Nol of Lowell and Chandaravy Kov of Lynn.

    Born July 31, 1990, in Malden, he grew up in Lowell and was educated in Methuen and Lawrence. Keven loved his family above all else.  He was a very generous heartfelt person and had a heart of gold.  He was always willing to help family and friends in need and always was first to step up to assist anyone who needed help.

    He loved expressing creativity through lyrics and loved music and loved to sing. Keven comes from a family of farmers and was very hard working, and worked for his mother in farming.

     In addition to his parents, he is survived by his daughter, Kylie Nol and his son, Kyron Nickles; his brother, Kenny Nol and his fiancee, Gina Nguyen, of Chelsea; his sister, Paulina Nol and her husband, Jonathan Lee, of San Diego, CA; his grandmother, Kimsan Ly of Lowell; his uncles, Sam Nol of Lowell and Vuthy Nol-Mantia and his wife, Nhatha Nol-Mantia of Allen, TX; his aunts, Leighsa Nol and her husband, Daniel Duong-Mao, of Lowell, Cindy Nol and her partner,  Sone Sydavong, of Haltom City, TX, and Vanessa Nol and her partner, Karina Monteagudo, of New Jersey; as well as many cousins and friends.

     He was also a grandson of the late Nil Por.

       DUE TO MA STATE REGULATIONS DURING THE COVID-19 PANDEMIC, HIS PRIVATE BURIAL TOOK PLACE AT EDSON CEMETERY. ARRANGEMENTS BY THE MCDONOUGH FUNERAL HOME, 14 HIGHLAND STREET, LOWELL MA 978-458-6816.