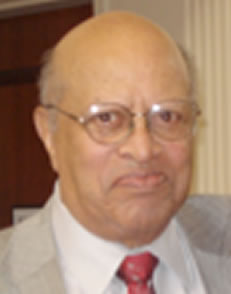 Reverend Kenneth Wingood
Retired Tool Engineer and Korean War Veteran

LOWELL Kenneth Wingood, known to his large family as Uncle Ken and Grandfather, departed this life on June 7, 2012, after a short illness. He was the husband of the late Alma (Pierce) Wingood.

He was born in Lowell, Massachusetts, on October 27, 1928, to the late Harold McCarrol Wingood and the late Edith (Manders) Wingood, who had emigrated from Bermuda a few years earlier. He attended local schools,
graduating from Lowell High School in 1947. He was drafted into the Army in 1951 while attending Wentworth Institute. He served in Korea and received an Honorable Discharge in 1953.

Reverend Wingood studied mechanical engineering at Northeastern University in the evenings. In his work career he held three jobs after serving his country. He worked at the Watertown Arsenal for two years, Sylvania Electric in Salem, Massachusetts, for ten years and retired in 1989 from General Radio after twenty-five years.

He was a Life Member of the Merrimack Valley Branch of the NAACP and active in many other social and civic organizations in the area. In 1998 he became an ordained minister and the Pastor of the Church of Spiritual Life in Methuen, Massachusetts, which is a member of the National Spiritual Association of Churches. He also served as a missionary for NSAC in Massachusetts and Connecticut. His hobbies included woodworking and cooking. His recipes were so well loved by his family that he published a cookbook of them.

Reverend Wingood spent his life in service to others. He was a source of comfort and compassionate guidance to the members of his church. A defining characteristic was his unwavering belief that "All Roads to God" are good.

Reverend Wingood is survived by his sons Kenneth H. Wingood of West Haven, Connecticut, and Harold M.
Wingood of Memphis, Tennessee; his daughter Joanne P. Goubourn of Springfield, Massachusetts; five
grandchildren; one great-granddaughter; and many nieces and nephews. He was predeceased by sisters Enith
Belinfante, Marie Hunter, Edna Langley, Cynthia Wood, Helen Fulllilove, Mae Emerson and Amy Finnagan.

A memorial service will be held on June 16, 2012, at 11:00AM at the Church of Spiritual Life, 126 Merrimack Street in Methuen, MA. In lieu of flowers, the family is requesting donations to the Wingood Family Foundation which was created to honor Reverend Wingood's legacy by providing support to non-profit organizations that serve the educational, psychological or spiritual needs of disadvantaged children. Donations may be sent to: Wingood Family Foundation, P.O. Box 80184, Springfield, MA 01138. Funeral Directors McDONOUGH FUNERAL HOME, 14 HIGHLAND ST., LOWELL 978-458-6816. E-condolence site www.McDonoughFuneralHome.com