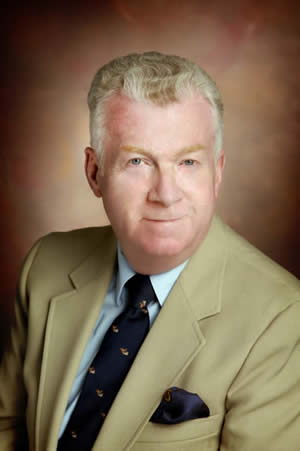 Kenneth P. Harkins
FLORIDA Kenneth P. Harkins, 80, of Naples, Florida, formerly a longtime Lowell resident, passed away at his residence in Nashua, New Hampshire after a courageous battle with cancer. He was the beloved husband of Teresa R. (Roux) Harkins for fifty-six years.
Born in Lowell on December 15, 1929, Harkins was a son of the late Malcolm J. and Helen T. (Lyons) Harkins. He graduated from Keith Academy, class of 1948, and the former Lowell Commercial College. He also served in the United States Navy. In 1957 he founded Ken Harkins Real Estate and Auctioneers which he worked at until his retirement in 1995 whereupon he divided his time between his Naples, Florida and Nashua, New Hampshire homes.
Throughout his lifetime, Harkins was active in many service and community organizations in Lowell including the Oblates Men's Mission Guild, the Knights of Columbus, B.P.O.E. #87, the American Legion, the Lowell Association of the Blind, the Lowell Salvation Army, and the Special Olympics. He was instrumental in the founding the Remarkable Able Resilient Adults (RARA) center on High Street in Lowell and a home for Hispanic nuns on Fayette Street in Lowell. During his retirement in Naples, Harkins was involved in Habitat for Humanity, Meals on Wheels, and was an usher at St. William Parish.
In the early 60's Harkins mixed business and fundraising, using his distinctive auctioneering skills to raise funds for charities such as the Immaculate Conception School, the Lowell Rotary Club, RARA and others. He will also be remembered by many as the greatest Lowellian Master of Ceremonies, serving since the early 1980's. He was an originator and host of the City of Lowell St. Patrick's Day Breakfast, a renowned cultural event in Lowell. He never accepted payment for his public appearances, rather he requested donations be made to his favorite charity, RARA. In addition, he was involved in numerous fund raisers including several Lowell hospitals. Harkins was also a great friend to the Lowell Fire and Police Departments.
He maintained membership with the Lowell Board of Realtors, the YMCA, and he was a past president of the Lowell Rotary Club. In Florida he was an active participant of a local walking club. He also enjoyed tennis and traveling with his wife.
Mr. Harkins is survived by his wife Teresa, his five children: Kevin F. Harkins and his wife, Janet, of Londonderry, NH, Michael R. Harkins and his wife, Caryn, of Andover, Cecilia J. Moses and her husband, James, of Methuen, Diane H. Lincoln and her husband, James, of Lowell, and James P. Harkins and his wife, Joan, of Seattle, WA; eleven grandchildren, Renee Harkins, Ryan Harkins, Patrick Harkins, Courtney Harkins, Spencer Harkins, Meghan Moses, Meredith Moses, Elizabeth Lincoln, Andrew Lincoln, Alec Harkins, and Benjamin Harkins; his sister Sr. Eleanor Grace Harkins, SND Marlboro, MA; his brother John A. Booth and his wife, Patricia of Kingston, NH; his sister-in law Mary Harkins of Folsom, CA; and his niece MaryEllen Root and her husband Don as well as their children of Lancaster, MA; and many other nieces and nephews.
He was also a brother of the late Eleanor G. Harkins-Larkin, Malcolm S. Harkins, and John W. Harkins.
He was also a friend of Bill W. for 32 years.
youtube video's of: Kenny hosting the 1989 St Patrick's Day Breakfast in Lowell, Mass (Part I)
Kenny hosting 1989 St Patrick's Day Breakfast (Part II)
YOU ARE INVITED TO HIS CALLING HOURS 4 UNTIL 7 P.M. ON TUESDAY. ON WEDNESDAY, HIS FUNERAL WILL BEGIN AT 9 A.M. AT THE MCDONOUGH FUNERAL HOME, 14 HIGHLAND STREET, LOWELL 978-458-6816. HIS FUNERAL MASS WILL BE OFFERED AT ST. PATRICK'S CHURCH AT 10 A.M.. BURIAL IN ST. MARY CEMETERY. IN LIEU OF FLOWERS, MEMORIALS IN HIS NAME TO REMARKABLE ACTIVE RESILIENT ADULTS (RARA) 295 HIGH ST., LOWELL MA 01852. E-CONDOLENCE - MCDONOUGHFUNERALHOME.COM