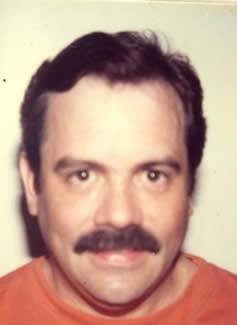 Kenneth J. 'Ken' Boileau

LOWELL Kenneth J. Boileau, of Lowell, died on Thursday, May 6, 2010, at the age of 54.
Kenneth was born at Fort Devens on December 20, 1955, son of the late Jean Edward Boileau and the late Linda M. (Santos) Boileau.

Ken graduated from the Sacred Heart School and Lowell High School with the class of 1973, and later attended Lowell Technological Institute.

Throughout his life, Ken loved music and was a member of various choirs, marching bands, and fife and drum groups.

In recent years in spite of poor health, Ken always displayed a sunny, enthusiastic disposition and often expressed his appreciation for the warmth, care, and support he received for years at Tewksbury State hospital and more recently at the Glenwood Care Center in Lowell.

He is survived by a daughter, Cecile; a sister and her husband, Linda (Boileau) and Jim Hermance of North Chelmsford; two brothers, Edward F. Boileau of Lowell, and Philip J. Boileau of Nashua, NH; three nephews, and many cousins.

He was also the brother of the late James P. Boileau.

FUNERAL SERVICES WERE HELD PRIVATELY. ARRANGEMENTS BY THE MCDONOUGH FUNERAL HOME, 14 HIGHLAND STREET, LOWELL 978-458-6816. E-CONDOLENCE SITE WWW.MCDONOUGHFUNERALHOME.COM