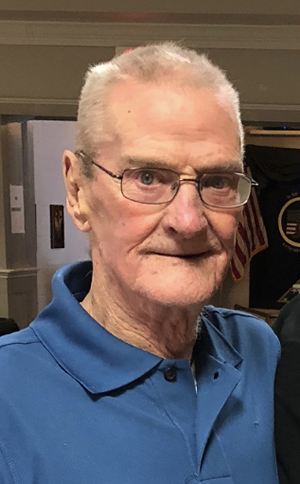 Keith Davis 'Willie' Wilson

BILLERICA    Keith Davis Wilson, who was affectionately known by family and friends as 'Willie', a longtime Billerica resident, passed away peacefully on Thursday, October 17, 2019 at the West Roxbury Veterans' Hospital at the age of 82, after a brief illness.  He was the widower of the late Carmella L. 'Dolly' (Vergato) Wilson who died in April of 2018.

    He was born November 16, 1936, in Winston-Salem, North Carolina and was raised and educated in that area. After his high school graduation, he joined to serve with the United States Navy during the Korean War.  

    Since 1968, he was a resident of Billerica, and was a member of the Veterans of Foreign Wars Post #8819 in North Billerica, the Disabled American Veterans Chapter 110 in Tewksbury, the U.S. Bunting and Cricket Club in Lowell and the Lodge of Elks #2071 Billerica.  

     He had many passions in his lifetime such as fishing, scratch tickets, hunting, stock car racing, and gambling, but he took great pride in raising his grandson, Carl, and spending time with his family.

     Keith was retired from the United Parcel Service where he has worked as a truck driver for over twenty five years.  

     His survivors include his children, Denise Donovan of Billerica, Donna Clayton and her companion, John Pothier of Billerica, John Clark and his wife, Paula of Lowell, Cindy Hutton of Billerica, and Richard Clark and his wife, Elaine of Lowell; his ten grandchildren, Rebecca Gromyko and her husband, Bryan, Ronald Clayton, Matthew Hutton, Brian Hutton, Sara Gagne and her husband, Kevin, Joanna Clark and her companion, Jeff Crooker, John Clark, Nicholas Clark and his fiancee, Bailey Lizotte, Kimberly Clark and her companion, Josh Sullivan, and his pride and joy, Carl Cleveland and his wife, Jenny; and his nine great grandchildren. He is also survived by his sisters in law, Marie Savo of Billerica, and Cheryl Mackie and her husband, James of Salem, NH; his brother in law, Joseph Vergato of Salem, NH; and many nieces, nephews, great nieces and great nephews.

    He was predeceased by his siblings, and was also the father in law of the late Mark Cleveland and the late James Donovan, and brother in law of the late Carol Wockenfuss, the late Richard Savo and the late George Wockenfuss.

       HIS FUNERAL IS PRIVATE FROM THE MCDONOUGH FUNERAL HOME, 14 HIGHLAND ST., LOWELL.