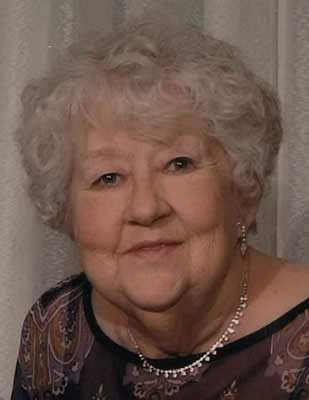 Judith Alice (Nagle) Kuilan

1943-2012

LOWELL Juidth Alice (Nagle) Kulian, 68, died on March 31, 2012 at her residence, after a long illness surrounded by her seven children.
She was born and raised in Lowell, June 22, 1943, the daughter of the late Thomas E. and the late Alice M. (L'Ecuyer) Nagle. Judith graduated from Lowell High School, class of 1961 and was a member of the Women's Auxiliary at the East End Club.

She is survived by her seven children, David (Jupe) Nagle and his partner, Lisa Martin of Lowell, Dianne R. O'Connell of Lowell, Judith A Konieczny and her husband, Edward of Lowell, Andrea J. Luppold and her husband, Michael of Hampstead, NH, Juan Kuilan of Lowell, Alexander Kuilan and his wife, Amy of Lowell, Edward Kuilan and his wife, Jennifer of Pelham, NH. Judith is also survived by twenty one grand children; one great grand daughter; and many nieces and nephews. She was also the sister of Donald C. Nagle and his wife, Geraldine of Lowell; two sisters, Florence Tousigrant and Barbara Bradley of Dracut.

She was predeceased by her brothers, Paul, William, and Robert Nagle, and Mary Lorraine Gordon.

YOU ARE INVITED TO HER MEMORIAL MASS, MONDAY APRIL 9, 2012 AT ST. MICHAEL'S CHURCH AT 10 A.M.. BURIAL IN ST. JOSPEH CEMETERY. ARRANGEMENTS BY THE MCDONOUGH FUNERAL HOME, 14 HIGHLAND STREET, LOWELL 978-458-6816. E-CONDOLENCE SITE WWW.MCDONOUGHFUNERALHOME.COM