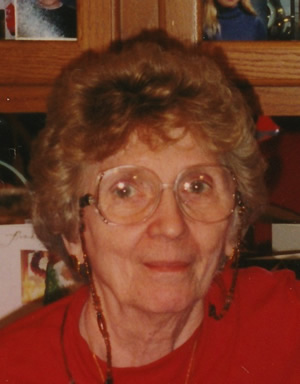 Josephine S. 'Josie' Onanian
1925-2013

LOWELL Josephine S. 'Josie' (Urbanowicz) Onanian, of Lowell, passed away peacefully Saturday, July 6, 2013 after a lengthy illness with her daughter, RoseMary Silva, granddaughter, Brenda Silva, and grandson, Kenneth Silva by her side. Tony Silva, her son in law, was devoted to helping take care of Josephine until he passed away in 2012. She was the wife of the late John G. Onanian who passed away in March of 1996.
Born February 13, 1925, in Lowell, and she was a daughter of the late Joseph, and the late Mary (Dziedzic) Urbanowicz. She was a devoted member of St. Peter's Parish until its closing. She was also a devoted member of the St. Jude Society. She was employed at Honeywell for many years until her retirement in 1976.
Per her request calling hours were omitted and funeral services were held privately.
ARRANGEMENTS BY THE MCDONOUGH FUNERAL HOME, 14 HIGHLAND STREET, LOWELL (978 OR 800) 458-6816. MEMORIALS IN HER NAME MAY BE MADE TO THE NATIONAL SHRINE OF ST. JUDE, 3200 E 91ST., CHICAGO, IL, 60617.