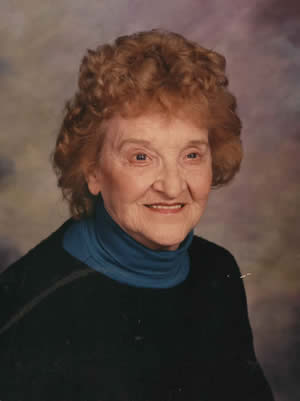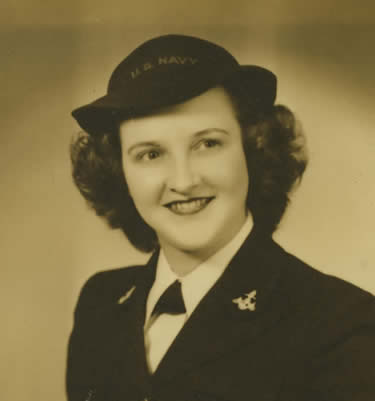 Josephine E. Krasnecki
CHELMSFORD Josephine E. (McDonough) Krasnecki, 90, a lifelong resident of Chelmsford , died Thursday, January 17, 2013, at Sunny Acres Nursing Home after a brief illness.
Born July 13, 1922, in Philadelphia, PA, she was the daughter of the late John and the late Pearle (Hollis) McDonough, and was raised and educated in Chelmsford, graduating from Chelmsford High School, Class of 1940. While attending high school, she played four years of Varsity Basketball for the High School, where 'Jo' won a position on the League's All Star First Team, and placed second as the League's high scoring forward, having tallied 186 points. On March 23, 2013, Josephine will be inducted into the Chelmsford High School Alumni Association Hall of Fame.
After high school, she attended Bradshaw Business School in Lowell and Hunter College in New York City. She then worked for the now defunct Federal OPA office which oversaw the purchase of rations during World War II. She then joined the Navy as a WAVE (Women Accepted for Voluntary Emergency Services) as she said 'to get out of town and she liked the uniform'. She was assigned to work at the Pentagon in Washington, DC where she performed secretarial duties for about three years.
After leaving the Navy, she returned to work for OPA, where she met her husband to be, Edward George Krasnecki. They corresponded throughout his Army service, and after his discharge, Ed hired Jo to work at his business, The Chelmsford Newsweekly. On July 3, 1947, they married, and with the assistance of the GI Loan program, they bought their first home in East Chelmsford, and started a printing business, Northeast Offset, Inc.
An active member of the local community, she was a member of Rotary Ann, on the Advisory Board of Bay Bank, a member of the New England Press Association, a Vice President of All Saints' Episcopal Church Youth Club, a board member of the Chelmsford Senior Center as well as the Chelmsford Alumni Association. Josephine also volunteered at the Lowell General Hospital Gift Shop.
She is survived by her children, Kathleen Perreault and her husband, William, of Montpelier, VT, Judith K. Carven of Chelmsford, Linda K. Chemaly and her husband, John, of Chelmsford, and John Krasnecki and his wife, Julie, of Canterbury, NH; her grandchildren, Lauren Hannaford, Katrina Hardt and her husband, Luke, Alexander Carven, Erin Fisher and her husband, Max, Christopher Perreault, Adam Krasnecki, Matthew Krasnecki, Craig Chemaly and his wife, Mariana, and Alexa Aboshar and her husband, David; her great grandchildren, Alder Hardt, Kayden Perreault, Soraya Chemaly, and Sara Chemaly.
The family would like to express their sincere gratitude to Sunny Acres Nursing Home for their loving care.
THERE WILL BE A PRIVATE VISITATION AT THE MCDONOUGH FUNERAL HOME, 14 HIGHLAND STREET, LOWELL 978-458-6816. IMMEDIATELY FOLLOWING HER VISITATION ON MONDAY, JAN. 21, ALL ARE INVITED TO THE FUNERAL SERVICE AT ALL SAINTS' EPISCOPAL CHURCH, 10 BILLERICA RD., CHELMSFORD AT 11 A.M.. BURIAL IN PINE RIDGE CEMETERY. IN MEMORY, PLEASE KINDLY MAKE DONATIONS TO ALL SAINTS' EPISCOPAL CHURCH, CHELMSFORD OR TO THE CHELMSFORD SENIOR CENTER, 75 GROTON RD, N. CHELMSFORD MA 01863.