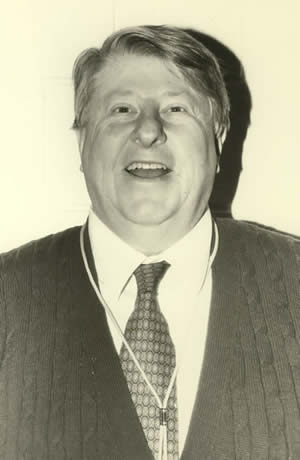 Joseph Roger Kane
"The Father of Gryphon Football,"

DRACUT Joseph Roger Kane, 67, died peacefully at his home, March 31, 2014, with his family at his side. For Forty Four years, he was the beloved husband to Eileen (Londergan) Kane. A son of the late Daniel P. and the late Evelyn (Nichols) Kane, he was born December 27, 1946, in Lowell where he was raised and educated.

Joe was a long time teacher and coach, and he touched many lives in the City of Lowell and beyond. In 1965, he graduated high school from Keith Academy where he played baseball and football. As a catcher, he was captain of the 1964 Keith Academy baseball team, and he led the City of Lowell in hitting. After graduating, he attended Springfield College where he played both football and baseball. In 1969 he graduated from Springfield College with a B.S. in Science and embarked on a long and successful career of coaching and teaching. He returned to the Keith Academy football program as the defensive coach, and the line coach in 1969. In 1970, he became the first head varsity football coach at Nashoba Tech. In 1975 he became the inaugural Greater Lowell Gryphons head football coach. He continued to coach with the football team as head coach or assistant coach until he retired in 2004. He was the head coach of the 1977 CAC champs, and assistant coach for six Superbowl Championship teams. He was selected by the Lowell Sun as the 1977 Coach of the Year. In 1997 he was inducted into the Massachusetts High School Hall of Fame as an assistant football coach. He was the Varsity Girls basketball coach from 1981 to 2000.

Joe earned a Masters degree in Education and Administration from UMass Lowell in 1983. He was a physical education instructor for six years in the City of Lowell. He then transferred to Greater Lowell Technical School as a physical education instructor and then served as cluster chairman for the Physical Education, Science, and Health Departments. In 2002, Joe was awarded the "Norma Lee Murphy Award" from the City Manager's Task Force on Domestic Violence for his dedication in working to end domestic violence.

In addition to his wife, Eileen, he is survived by his daughter, Kara C. Jacobs and her husband, Michael, of Wolfeboro, NH; his son, Daniel J. Kane of Lowell; his grandsons, Matthew K. Jacobs and Daniel S. Jacobs both of Wolfeboro, NH; his brother, Daniel Kane and his wife, Joyce, of Westfield; his sisters, Margaret Dinneen and her husband, Michael, of Lowell, and Mary Murphy and her husband, Gerry, of Andover; and many nieces and nephews.

He was also a brother of the late Martha Thurburn.

The family would like to take this opportunity to thank the VNA Hospice of Lowell for their care and compassion during these last few months.

YOU ARE INVITED TO HIS VISITATION 4 UNTIL 8 P.M. ON THURSDAY, APRIL 3, AT THE MCDONOUGH FUNERAL HOME, 14 HIGHLAND STREET, LOWELL 978-458-6816. ON FRIDAY, HIS FUNERAL SERVICE WILL BE HELD AT 10 A.M. IN THE FUNERAL HOME. BURIAL IN ST. PATRICK CEMETERY. YOU ARE WELCOME TO JOIN THE FAMILY FOR HIS CELEBRATION OF LIFE AT 12 NOON AT LENZI'S CATERING SERVICES, 810 MERRIMACK AVE., DRACUT, MA 01826. MEMORIALS IN HIS NAME TO VNA HOSPICE OF GREATER LOWELL, 336 CENTRAL STREET, LOWELL, MA 01852.