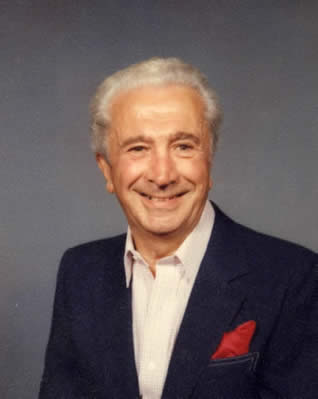 Joseph K. Saab

"Enjoyed Life To It's Fullest"

LOWELL Joseph K. Saab, 96, of Lowell, died August 28, 2009, at Saints Medical Center after a brief illness. He was the widower of the late Adele (Elias) Saab.

Born in Lebanon, he was a son of the late Joseph and the late Lottie (Karam) Saab, he came to the United States as a young child, and was educated in the local schools. Mr. Saab served with the United States Army during World War II.
He was a lifelong resident of Lowell and a communicant of Immaculate Conception Church. For over sixty years he was a local realtor working throughout the area with real estate. He was also a member of the Veteran's of Foreign Wars Post #662 and the American Legion for over fifty years. He enjoyed spending time at his summer residence in Pelham, NH. He was an avid outdoorsman, and was especially fond of hiking and swimming. He also enjoyed reading.

He is survived by his sister, Rita Dunlap of Nashua, New Hampshire; three brothers, Peter S. Joseph of Lowell, Louis M. Saab of Lowell, and Thomas J. Saab and his wife, Mary E., of Lowell; and many nieces and nephews.

He was also a brother of the late John S. Joseph.

HIS FUNERAL AND BURIAL WERE HELD PRIVATELY AT THE IMMACULATE CONCEPTION CHURCH. ARRANGEMENTS BY THE MCDONOUGH FUNERAL HOME, 14 HIGHLAND STREET, LOWELL (978 OR 800) 458-6816. E-CONDOLENCE SITE WWW.MCDONOUGHFUNERALHOME.COM