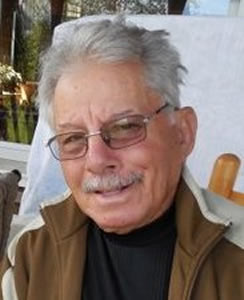 Joseph A. Castellano
FLORIDA        Joseph A. Castellano, 89, of Lake Worth, FL, passed away on Wednesday May 3, 2017.
     Born September 8, 1927, in Lowell, he was a son of the late Joseph and Elvira (Cesarone) Castellano.  He attended the St. Peter's Grammar School and Lowell High School.
     Mr. Castellano served with the United States Army from 1948, until his honorable discharge in 1952.  He then joined the United States Air Force, retiring after over 20 years of service.
     He was a longtime Lowell resident and grew up on Sheldon Street. After his honorable discharge from the USAF, he made his home in Harvard, Massachusetts, while working at the Veteran's Administration in Bedford, MA. In 1984 he retired and moved to Palm Beach Gardens, FL. Years later he relocated to condominium living in Palm Spring, Florida where he was involved in many groups and social clubs. He enjoyed gardening and traveling. He served as the president of the travel club, he also wrote for the condominium newspaper. Known to everyone as "Uncle Joe" he was kind and generous. More than anything Joseph loved his family.
     He is survived by his sister Theresa Mary (Castellano) Poitras of West Danville, VT, as well as many nieces and nephews, grandnieces and grandnephews and great grandnieces and grandnephews. He joins his deceased siblings, John Castellano, Vincent Castellano, Antonio Castellano, Peter Castellano, Edward Castellano, Evelyn McKenna and Rita Castellano.

           YOU ARE INVITED TO HIS MEMORIAL VISITATION ON SATURDAY, MAY 20, 2017 FROM 10A.M. UNTIL 11A.M. AT THE MCDONOUGH FUNERAL HOME, 14 HIGHLAND STREET, LOWELL, MASSACHUSETTS (978-458-6816).  FOLLOWING THE VISITATION HIS FUNERAL SERVICE WILL BE OFFERED IN THE FUNERAL HOME AT 11A.M.  BURIAL IN ST. PATRICK CEMETERY. E-CONDOLENCE SITE WWW.MCDONOUGHFUNERALHOME.COM