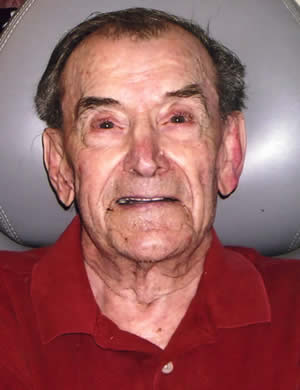 Joseph I. Albert
LOWELL Joseph I. Albert, 86, a lifelong resident of Lowell, died Thursday, October 30, 2008, at the Edith Nourse Rogers Veteran's Hospital in Bedford.
Born November 20, 1921, in Lowell, he was a son of the late Isadore and Georgiana Albert, and attended St. Joseph Grammar School and Lowell High School.
He joined the 'Sea Bees' until he was old enough to join the United States Navy, where he was a Morse Code Operations Officer stationed mostly in Alaska.
After his honorable discharge, he returned to Lowell, married, and worked at Hanscom Air Force Base in shipping and receiving until his retirement in 1972. Joe also worked at Brunswick Lanes and was a grounds keeper for St. Jeanne D'Arc Church. He enjoyed daily visits to the Pollard Memorial Library, gardening, reading, and spending time with his grandchildren.
He is survived by his daughter, Janice Antonelli and her husband, Robert, of Lowell; a grand daughter, Kelly Ann Marcotte of Methuen; and a great grandson, Michael J. Marcotte-Danger. He was also the grandfather of the late Michael J. Marcotte who died January 30, 2000.
AT JOSEPH'S REQUEST, HIS FUNERAL AND BURIAL WAS HELD PRIVATELY FROM THE MCDONOUGH FUNERAL HOME, 14 HIGHLAND STREET, LOWELL (978 OR 800) 458-6816. BURIAL IN WESTLAWN CEMETERY.