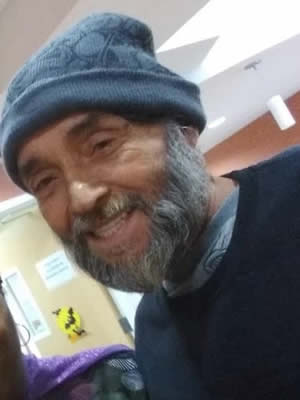 Jose J. 'Guano' Santos

LOWELL Jose J. 'Guano' Santos, 58 of Lowell, passed away after a lengthy battle with cancer on Monday, July 20, 2020 at Life Care Center of the Merrimack Valley. He was born in Comerio, Puerto Rico on May 10, 1962 and was a son of the late Jose Santos and the late Felicita Benitez. He was raised in Puerto Rico, where he attended the area schools.

In his younger days, he moved from Puerto Rico to Hartford, CT, before relocating to Lowell in 1980. He enjoyed coffee, smoking, sweets, music and scratch tickets. He was a funny guy and was always very humble. He loved spending time with his friends and family, especially his grandchildren.

Jose is survived by his children, Josue Hernandez of Germany, Victor Rosado of Lowell, Jose Santos of NY, Kimberly Santos of Lowell, and Glorimar Santos of Chelmsford; and his nine grandchildren, Jonathan, Josmiah, Marieliz, Yaneliz, Juliana, Julian, Uriel, Jose, and Johniel. He is also survived by his sisters, Felicita Santos, Magalie Santos, Rosa Santos, Christina Santos, Nilsa Santos, Mercedes Santos; as well as many nieces and nephews.

He was the father of the late Jose Orlando Santos who passed away one year ago; and brother of the late Jose "Pudi" Santos, the late Jose "Toño" Santos, the late Jose "Cheo" Santos.

HIS FUNERAL SERVICE WAS HELD PRIVATELY. ARRANGEMENTS BY THE MCDONOUGH FUNERAL HOME, 14 HIGHLAND STREET, LOWELL, MA 978-458-6816. PLEASE VISIT WWW.MCDONOUGHFUNERALHOME.COM TO SEND THE FAMILY AN E-CONDOLENCE.