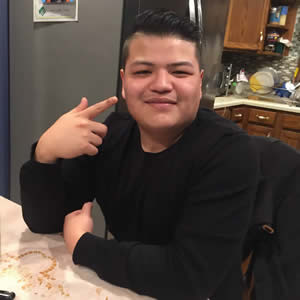 Johnson Kevin Van Tran
LOWELL Johnson Kevin Van Tran, 24, of Lowell, passed away unexpectedly Thursday, April 20, 2017. He was born on November 15, 1992 in Martinez, CA and was the son of Sinh Tran and the late Mai Thi Do.
Johnson loved playing video games, watching sports especially the New England Patriots. He enjoyed playing football and basketball, drinking Mountain Dew, and collecting Anime.  He was currently training prior to entering the United States Navy.
In addition to his father, Sinh Van Tran of Port Arthur, TX, he is survived by four sisters, Shirley Tran Do of Lowell, Huyen Tran of Lowell, Huong Thi Hoang of Lowell, and Nancy Thi Hoang of Lowell. He is also survived by his niece, Aria Ramirez of Lowell; and many friends that he considered to be his family.
ON FRIDAY, APRIL 28, 2017 YOU ARE INVITED TO HIS CALLING HOURS AND FUNERAL CEREMONY FROM 10 A.M. - 12 NOON AT THE MCDONOUGH FUNERAL HOME, 14 HIGHLAND STREET, LOWELL, MA 978-458-6816.  
A PROCESSION WILL FOLLOW TO LINWOOD CREMATORY, 41 JOHN WARD AVE., HAVERHILL, MA.