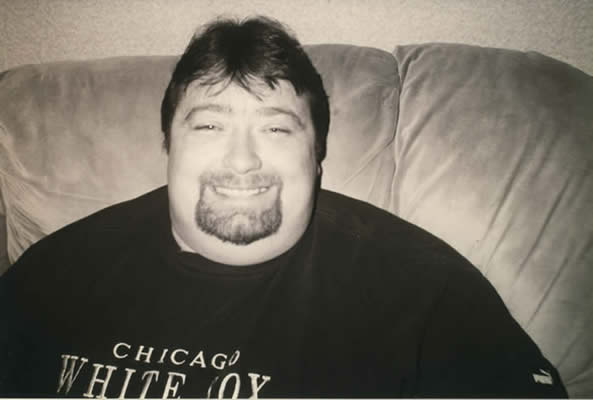 John Allen "Johnny" Reid
Lifelong Lowell Resident

LOWELL John Allen "Johnny" Reid, 44, of Lowell, passed away unexpectedly at his home. For over 24 years he was the companion of Lisa A. (Daley) Reid, with whom he celebrated their third wedding anniversary this year.
Born October 16, 1968, in Lowell, he was a son of the late William T., and the late Dolores (Gillis) Reid. He grew up in Lowell and
attended the local schools.

Mr. Reid could often be found playing cards and gambling, especially playing 45's, cribbage and canasta. He also enjoyed spending time on the computer, but most of all he enjoyed spending time with his four children. He worked as a construction worker with Nocco's Forms of Lowell for many years. Previously he worked at Sunoco on the corner of Elm and Gorham Street, and also worked at Lowell Mental Health as a direct care worker.

Besides his wife, Lisa, he is survived by his four children, Jessica L. Daley, Ayla M. Daley, Amanda L.D. Reid, and Brandon J. Daley, all of Lowell; Seven grand children, Jayla, Alexis, Noel, Sylys, Sapherra, Noah and Malaki. He is also survived by His "Momzie" Yvonne Daley of Lowell and his "Taunty", his sister in law, Mandy "CP" Daley of Lowell, his closest friend who was like a brother to him, Arthur Silva of Lowell, his 2 sisters and his brother, all of Florida. Also a Godchild, Shana, of New Hampshire . As well as many nieces, nephews, cousins and friends.

In accordance with his wishes, all services will be held privately, the family would gratefully appreciate any donations. They can be delivered to the family in person.