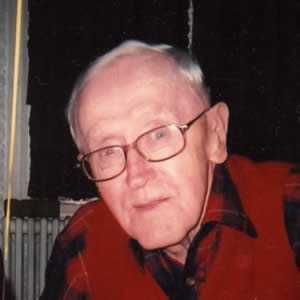 John T. Kelley
LOWELL John T. Kelley, 91, of Lowell, died after a brief illness Sunday, March 27, 2011 at Willow Manor Nursing Home. He was the husband of the late Rita (Silva) Kelley whom passed away in 1998.
Born October 1, 1919, in Lowell, he was a son of the late Patrick Kelley, and the late Delia (Griffin) Kelley, and attended the local area schools.
Mr. Kelley served with the United States Army during World War II.
He resided in South Lowell and was employed as a mechanic for various textile companies in the area. He enjoyed taking the train to Boston and watching his hometown sports teams.
He is survived by a son, Tom Kelley of Lowell, and Tom's siblings; Joe Kelley, Rosemary Carvalho, and Judy Kelley; three grandchildren, John Kelley of Charlestown, Christine Kelley and her husband, James of Hudson, NH, and Amy Hull and her husband, Daryl of Dracut; four great grandchildren, Patrick Kelley and his wife, Adriana of Husdon, NH, Jason Burns of Hudson, NH, Ashlynn Hull of Dracut, and Nicole Kelley and her mother, Terri Beaudoin both of Lowell; one great great granddaughter, Arcilia Kelley of Hudson, NH; and many nieces, nephews, and extended family members.
He was also the father in law of the late Catherine Kelley and grandfather of the late Jimmy Kelley.
YOU ARE INVITED TO HIS CALLING HOURS FROM 4 UNTIL 8 P.M. ON THURSDAY. ON SATURDAY, APRIL 2, AT 9:30 A.M. YOU ARE WELCOME TO MEET AT THE MCDONOUGH FUNERAL HOME, 14 HIGHLAND STREET, LOWELL 978-458-6816 FOR A PROCESSION TO ST. PATRICK CEMETERY FOR HIS BURIAL. PLEASE SEND MEMORIALS IN HIS NAME TO THE FLOATING HOSPITAL FOR CHILDREN AT TUFTS MEDICAL CENTER - PEDIATRIC ONCOLOGY, 755 WASHINGTON STREET, BOSTON, MA 02111. PLEASE VISIT US AT MCDONOUGHFUNERALHOME.COM TO SEND THE FAMILY AN E-CONDOLENCE.