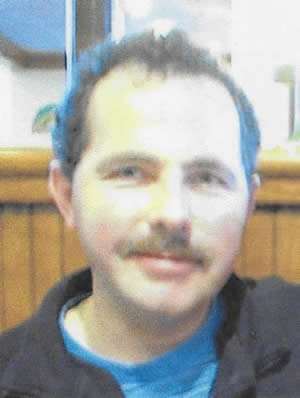 John Richard Williams
LOWELL John Richard Williams, 66, of Lowell, passed away Tuesday, December 19, 2017 at Heritage Nursing Care Center after a long battle with Parkinson's Disease. He was the husband of Maria M. (Rivera) Williams with whom he shared the last 23 years of marriage.
He was born in Boston on September 25, 1951 and was a son of the late Gordon Williams and the late Lucy (Stetson) Williams. He was raised in Tewksbury where he attended the area schools, graduating from Tewksbury High School. 
After high school, Mr. Williams joined the United States Navy where he honorably served his country for 4 years until his honorable discharge in 1975. After his discharge from the United States Navy, he worked as a truck driver for Beauty Box in Dracut for over 20 years.
He loved music, playing the guitar, and was a huge Beetles fan. John was very friendly and warm with people. He was an overall funny and fun guy to be around. He was a Jehovah Witness and enjoyed talking to people about the Bible and his beliefs.
In addition to his beloved wife, Maria M. (Rivera) Williams of Lowell, he is survived by his stepson, Oscar Rodriguez of Madrid, ME; and his stepdaughter, Magaly Ronan of Lowell. He is also survived by his siblings, Kenneth Williams and his wife, Dolly of Dracut, Joyce Lepin and her husband, Ronald of Hudson, NH, and Ronald Williams and his wife, Ginny of Ipswich, NH. 
AT HIS REQUEST, CALLING HOURS HAVE BEEN OMITTED. ARRANGEMENTS BY THE MCDONOUGH FUNERAL HOME, 14 HIGHLAND STREET, LOWELL, MA 978-458-6816