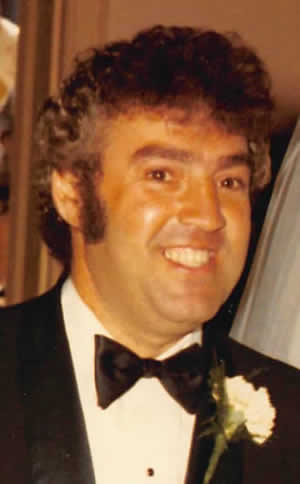 John P. 'Frisky' Sousa

Cape Coral, FL John P. 'Frisky' Sousa, 88, of Cape Coral, FL, passed away after a long illness on Thursday, November 2, 2017 In Cape Coral, FL. He was the husband of Priscilla Sousa.

He was born in Lowell on May 17, 1929 and was a son of the late Antonio F. Sousa and late Maria O. (Pacheco-Alves) Sousa. He was raised in Lowell, where he attended the area schools, graduating from Lowell High School.

In 1951, Mr. Sousa enlisted with the United States Army and served during the Korean War until his honorable discharge in 1953.
John was employed in the construction field most of his life until an injury forced his retirement in the early 1980's. When he resided in Lowell, he was a communicant of St. Anthony's Church and later attended Lowell Assembly of God. He was also a member of the Portuguese American Center and the Portuguese American Civic League. He enjoyed taking trips to Las Vegas as well as volunteering locally for many years.

In addition to his wife, Priscilla Sousa of Cape Coral, FL, he is survived by his four nieces, Linda J. Fadden of Lowell, Brenda M. Mello and her husband, Manuel of Lowell, Maureen A. Curry and her husband, Danny of Bonifay, FL, and Debra Chisholm and her partner, Matthew Hunt of Dracut. He is also survived by many grandnieces, grandnephews, great grandnieces, great grandnephews, and several cousins.

Alongside his parents, he was predeceased by his siblings, the late George M. Sousa, the late Mary Chisholm, and the late Hilda G. Harris.
HIS FUNERAL SERVICES WERE HELD PRIVATELY. DONATIONS IN HIS NAME MAY BE MADE TO: ALZHEIMER'S ASSOCIATION, 309 WAVERLEY OAKS ROAD, WALTHAM, MA 02452.