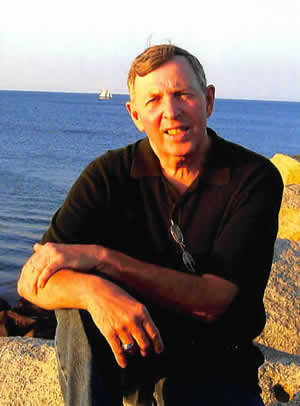 John Joseph 'Jack' Squeglia

LOWELL        John Joseph 'Jack' Squeglia, 75, of Lowell, passed away Wednesday, April 15, 2020, with his loving wife, Clarice (Demoura) Squeglia, by his side.

      A son of the late Peter and the late Helen (Rogers) Squeglia, he was born October 22,1944, in Lowell, and was raised and educated in the City, graduating from Lowell  High School.   He then attained his Masters Degree in criminal justice and law from Lowell Technological Institute and the University of Lowell.

     Mr. Squeglia served with the United States Air Force Reserves during the Vietnam Era as a Staff Sergeant receiving the Air Force Good Conduct Medal and the Air Reserve Meritorious Service Ribbon. He worked as a corrections officer for the Massachusetts Department of Corrections until his retirement in 1990. He also worked with his father at Astro Bending which was owned by his father.

      A family man, he enjoyed spending time with his family and especially enjoyed any time spent with his grandchildren and great grand children.  He was an avid walker and loved to engage with people he saw along the way.  He was also a member of the Methuen Masonic Temple.

     In addition to his loving wife, Clarice, he is survived by his children, Jason Squeglia and his wife, MaryAnn, of Dunstable, and Kimberly Biando and her husband, Anthony, of Townsend; his grandchildren, Joseph Keenan and his Fiancé, Gina Colometo , Robert Keenan, Nicholas Keenan, Olivia Biando, Bridget Keenan, Ava Biando, Anthony Squeglia, and Liana Squeglia; his two great grandchildren, Elizabeth Keenan and Peter Keenan; his brothers, Richard Squeglia and his wife, Francine, of Florida, Robert Squeglia and his wife, Linda, of Florida, and Daniel Squeglia and his wife, Cheryl, of Lowell; his uncles, including Jack and Betty Rogers; and several nieces and nephews.

     He was the father of the late Peter Squeglia

DUE TO MA STATE REGULATIONS DURING THE COVID-19 PANDEMIC HIS FUNERAL SERVICE WILL TAKE PLACE PRIVATELY AT ST. JOSEPH CEMETERY, CHELSMFORD. ARRANGEMENTS BY THE MCDONOUGH FUNERAL HOME, 14 HIGHLAND STREET, LOWELL 978-458-6816.
MEMORIAL CONTRIBUTIONS MAY BE MADE IN HIS MEMORY TO THE GARY SINISE FOUNDATION, PO BOX 368, WOODLAND HILLS, CA 91365.