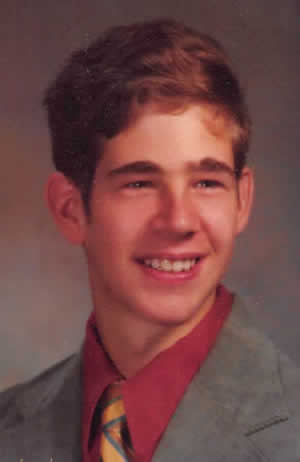 John H. Schofield
CHELMSFORD John H. Schofield, 54, of Chelmsford, passed away unexpectedly Friday, August 19, 2016 at Lowell General Hospital.
He was born in Lowell, on August 22, 1961 and was a son of the late Herbert L. and the late Ethel A. (Gilmore) Schofield. He grew up in Chelmsford where he attended the area schools, graduating from Chelmsford High School with the class of 1979.
He was a communicant of St. Anne's Episcopal Church in Lowell and St. John's Episcopal Church in Lowell. He was employed as a materials handler for Albert Notini & Sons for many years. In his younger days, he worked for the IRS in Andover. John was active in the Native American community throughout New England and was very proud of his Native American heritage.
He was a generous and charitable man. He enjoyed attending the Grog in Newburyport where he would volunteer to help set up, in particular for the music. John enjoyed reading and loved writing. He was published in the Lowell Sun and the Lawrence Eagle Tribune several times. He was also a well known caller to WCAP in Lowell.
John is survived by his brother, Mark C. Schofield of Chelmsford; several nieces, nephews, grandnieces, grandnephews and cousins.
He was the nephew of the late Fern Schofield and the late Ruth Schofield.
John's family would like to extend their thanks to the Chelmsford Police Department, Fire Department and Emergency Services for their kind and compassionate care.
ON THURSDAY, AUGUST 25, 2016 YOU ARE INVITED TO HIS VISITATION FROM 8 UNTIL 10 A.M. AT THE MCDONOUGH FUNERAL HOME, 14 HIGHLAND STREET, LOWELL 978-458-6816.
ON THURSDAY HIS FUNERAL SERVICE WILL BE HELD AT SAINT ANNE'S EPISCOPAL CHURCH, ON MERRIMACK STREET IN LOWELL AT 11 A.M.
A PROCESSION WILL FOLLOW FOR BURIAL AT EDSON CEMETERY.