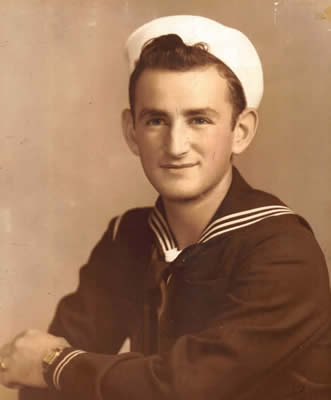 Giovanni 'John' Grande

WESTFORD Giovanni A. 'John' Grande, 94 of Westford (formerly of Providence, RI), passed away on Saturday, September 19, 2020 at Westford House Nursing Home. He was the widower of the late Marie K. (Murphy) Grande who passed away in 2012 after 58 years of marriage.

He was born in Providence, RI on May 6, 1926 and was a son of the late Guglielmo and the late Carmela (Pontarelli) Grande. He attended Providence Public Schools and graduated from Mount Pleasant High School in 1944.

He matriculated at Lowell Technological Instate, Lincoln Institute, and Northeastern University in electronic engineering. A United States Navy veteran of World War II, Mr. Grande was a radioman aboard the destroyer U.S.S. Niblack DD424. He was honorably discharged in June of 1946.

John began his career in electronics in radio broadcasting, engineering at several radio stations throughout New England, including WLLH and WCAP in Lowell and Lawrence. He had worked for Raytheon Co. in Lowell and Textron (Davco) in Wilmington for 28 years. More recently, he was a federal employee assigned to Raytheon Missile Division in South Lowell before it closed.

John was predeceased by his parents, the late Guglielmo and the late Carmela (Pontarelli) Grande; his two sisters, the late Evelyn Ferraro, and the late Mary Autieri; and his brothers, the late Michael Grande and the late Domenic Grande.

He is survived by nieces, nephews, grandnieces, grandnephews, great grandnieces and great grandnephews.

AT HIS REQUEST INSTEAD OF ANY SENDING FLOWERS, PLEASE MAKE A DONATION IN HIS NAME TO ANY CHARITY. HIS PRIVATE FUNERAL SERVICE AND BURIAL AT ST. PATRICK CEMETERY WILL TAKE PLACE ON WEDNESDAY, SEPTEMBER 23, 2020