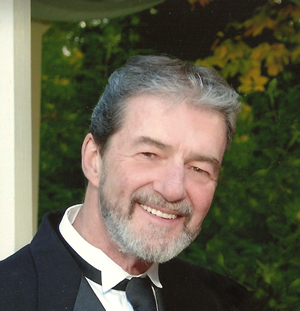 John E. 'Jack' Albrecht
DRACUT John E. 'Jack' Albrecht, 67, of Dracut, passed away after a courageous battle with cancer on Friday, August 19, 2016 at Brigham and Women's Hospital in Boston. Jack always made sure to keep a positive outlook and never let the cancer define him. He was the beloved husband of Susan D. (Lorenzo) Albrecht with whom he would have celebrated their thirty-second wedding anniversary next month.
He was born in Lowell, on September 3, 1948 and was a son of the late John W. and the late Ann G. (Kennedy) Albrecht. Jack was raised in Lowell where he attended the area schools before graduating from Lowell High School with the class of 1966.
In 1968 Mr. Albrecht enlisted with the United States Army during the Vietnam War and was stationed in Germany until his honorable discharge in 1970. During his service he earned the National Defense Service Medal, the Marksman M-16 Rifle and Expert M-14 Rifle qualification bars.
For the last 30 years, Jack has resided in Dracut where he raised his family with his wife, Susan. He was a communicant of the former Sacred Heart Church. Jack worked in the electronics industry his entire life and was well known throughout the Greater Lowell area for his technical expertise, especially within the television repair field. He was employed as an Electronics Technician for ZOLL Medical Corporation in Chelmsford for over 10 years before illness forced his retirement.
In his younger days, Jack was an avid fisherman. He also enjoyed writing, reading, and engaging in good conversation, especially when politics was the topic. Although he had many passions throughout his life, spending time with his family, especially his children and grandchildren, brought him the most happiness. He also loved his rescue dogs, Tucker and Dixie.
In addition to his wife, Susan of Dracut, he is survived by his son, Matthew J. Albrecht and his wife, Emily, of Dracut; and his daughter, Amy L. Dickey and her husband, Keith Dickey Ssgt. U.S. Marines, of Dracut. He is also survived by his two beloved grandchildren, Lucy Albrecht and Malcolm Dickey both of Dracut; two brothers, David Albrecht and his wife, Marianne, and Dennis Albrecht and his wife, Mary Beth, all of Dracut; his father and mother in law, Frank and Rose Lorenzo of Lowell; and his brothers and sisters in law, Kathy Lorenzo of Lowell, Frank Lorenzo of Lowell, Mike Lorenzo of Salisbury, and Gina Verbickas and her husband, Dale of Saquoit, NY. He was also the Big Brother and close friend to Mark Riley of Tewksbury; as well as many nieces and nephews.
Jack was predeceased by sister in law the late Brenda Lorenzo.
ON WEDNESDAY, AUGUST 24, YOU ARE INVITED TO HIS VISITATION FROM 9 UNTIL 11 A.M. AT THE MCDONOUGH FUNERAL HOME, 14 HIGHLAND STREET, LOWELL, 978-458-6816.
ON WEDNESDAY HIS FUNERAL SERVICE WILL TAKE PLACE IN THE FUNERAL HOME AT 11 A.M. DIRECTLY FOLLOWING THE VISITATION.
A PROCESSION WILL FOLLOW FOR BURIAL AT ST. MARY CEMETERY IN TEWKSBURY.
IN LIEU OF FLOWERS, DONATIONS IN HIS NAME MAY BE MADE TO LOWELL HUMANE SOCIETY, 951 BROADWAY STREET, LOWELL, MA 01854.