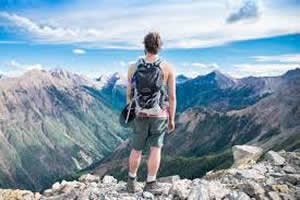 John C. Ferreira III

LOWELL John C. Ferreira III, 56 of Lowell, passed away of natural causes unexpectedly on Saturday, March 21, 2020 at his home. He was the husband of Lori A. (Wagaman) Ferreira.
He was born in Lowell on September 1, 1963 and was a son of the late John C. Ferreira Jr. and Denise (Brunelle) Banacos of Penalis Park, FL. He was raised in Lowell where he attended the area schools, graduating from Lowell High School and the University of Lowell, with his Associates Degree.

In 1981, John enlisted with the United States Army National Guard. After his honorable discharge, he was employed in the electronics manufacturing industry up until recently. During his career, he worked for Astro Circuits, and traveled around the country working for them.
John was an avid guitar player. He loved spending time with his family, and spending time in the outdoors, especially hiking.

In addition to his wife, Lori A. (Wagaman) Ferreira of Nashua, and his mother, Denise (Brunelle) Banacos of Penalis Park, FL, he is survived by his two sons, Joshua Ferreira and Connor Ferreira, both of Nashua; his brothers, Richard Ferreira of Clinton, and Mark E. Ferreira of Lowell; and many nieces, nephews and cousins.

He was predeceased by his stepfather, the late John Banacos who was the most important influence in his life growing up.

DUE TO MA STATE REGULATIONS DURING THE COVID-19 PANDEMIC, A MEMORIAL SERVICE WILL BE HELD AT A LATER DATE & WILL BE ANNOUNCED ON THE FUNERAL HOME'S WEBSITE AND FACEBOOK PAGE. DONATIONS IN HIS NAME MAY BE MADE TO: THE SALVATION ARMY, 300 MAIN STREET, NASHUA, NH 03060.