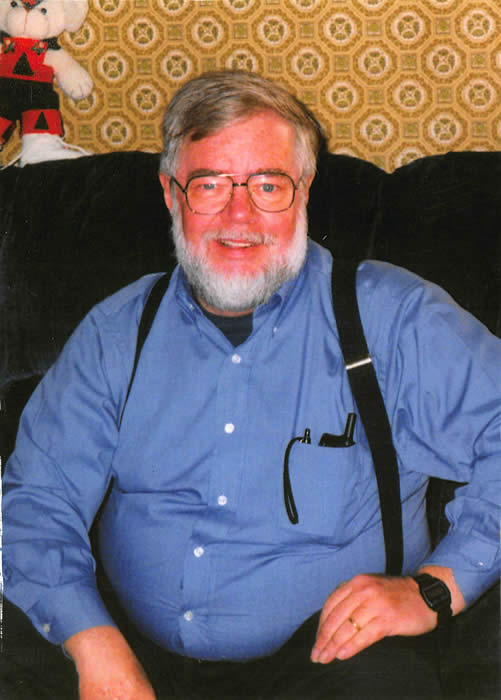 John MacDonald
"Beloved Brother, Husband, Father and Grandfather"
CHELMSFORD - John A. MacDonald, Sr., 72, of Chelmsford, passed away Saturday, March 30, 2019 at High Pointe Hospice House in Haverhill. He was the husband of Mildred J. (Silva) MacDonald with whom he shared nearly 50 years of marriage.

A son of the late Edric H. MacDonald and the late Kathleen F. (Hicks)(MacDonald) Campbell, John was born on April 29, 1946 in Petitcodiac, New Brunswick, Canada. He was raised and educated in that area. He served in the Canadian Army and was a member of The Black Watch (Royal Highland Regiment) during his service. Shortly after his graduation from high school he moved to the United States, settling in Chelmsford. Additionally, he served his new country in United States Army National Guard from 1966 to 1972. He worked for the telephone company, starting at New England Telephone in 1966 and retired from Lucent Technologies in 1999.

Mr. MacDonald was a longtime Chelmsford resident who called Chelmsford his home for the the past 55 years, residing on Dalton Road. He was a member of the North Chelmsford American Legion and the Chelmsford Elks where he could be found frequently enjoying a game of pool. He also enjoyed woodworking in his spare time. His granddaughters are his legacy and his pride and joy, his time spent with them and the love they shared is what meant the most to him during his lifetime.

In addition to his beloved wife, Millie, he is survived by his children; John A. MacDonald of Lowell, Melanie MacDonald of Charlton and daughter in law Dawn MacDonald of Lowell, his grandchildren; Shannon R. MacDonald of Lowell and Kerron K. MacDonald of Lowell, his brothers; Mark A. MacDonald and his wife, Heather, of Nova Scotia, Canada and Michael MacDonald and his wife, Bonnie, of New Brunswick, Canada. He is also survived by his brothers in law and sisters in law, Ruth MacDonald of Ontario, Canada, Ann Dodge and her husband, Albert, of N. Billerica, Frank Silva and his wife, Grace, of N. Billerica, Catherine Baluta and her late husband, Ray, of Dracut, Joanne Belanger and her husband, Ed, of Billerica, Sandra O'Brien of Danville, NH, Susan McAdams and her husband, Michael, of Billerica, many nieces, nephews and cousins, especially his cousin and closest friend, David Farrow and his wife, Elaine, of Chelmsford.
He was a brother of the late Daniel E. MacDonald of Ontario, Canada.
YOU ARE INVITED TO HIS CALLING HOURS ON FRIDAY, APRIL 5, 2019, FROM 4 UNTIL 7 P.M. AT THE MCDONOUGH FUNERAL HOME, 14 HIGHLAND STREET, LOWELL, MA 978-458-6816. HIS FUNERAL SERVICE WILL BE HELD ON SATURDAY, APRIL 6 AT 10 A.M. AT ALL SAINTS EPISCOPAL CHURCH, 10 BILLERICA ROAD, CHELMSFORD, MA. IN LIEU OF FLOWERS, PLEASE SEND MEMORIAL DONATIONS IN HIS NAME TO NORTHEAST REHAB HOSPITAL OF SALEM, 70 BUTLER STREET, SALEM, NH OR MERRIMACK VALLEY HOSPICE, 360 MERRIMACK STREET, LAWRENCE, MA.