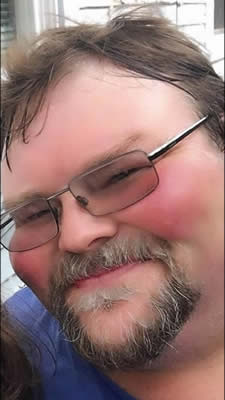 Joseph D Hoey
LOWELL Joseph D Hoey, 47, of Lowell, passed away unexpectedly on Tuesday, June 18, 2019 at his home. He was the husband of Rosalia Maria (Silva) Hoey, with whom he's shared the last 30 years together. Their 4th official wedding anniversary is August 8, 2019.
He was born in Lowell on July 10, 1971 and was a son of the late Joseph D. Hoey and the late Ethel Mae (Demmons) Hoey. He was raised in Lowell, where he attended the area schools.

Joe was employed as an auto mechanic for many years. In his younger days, he was a talented roofer. He enjoyed cars, motorcycles, dirt bikes, anything with a motor. He loved fishing, fixing cars, and could always be counted on for an extra hand. He had a good sense of humor and was a devoted family man. Above all else, he loved spending time with his children and granddaughters.

In addition to his wife, Rosalia Maria Hoey of Chelmsford, he is survived by two children, Amanda Hoey and her companion Demitri Tucci of Lowell and Jake Hoey and his companion Gina Gaspari of Lowell; and his granddaughters, Priscilla Tucci and Aaliyah Rosenberger. He is also survived by his sisters Debbora Sutherland and her husband, Gary Cook of Windsor, CT, Sandra Garrigan and her husband, Richard Bissonette of Sandown, NH, Lorelei L. Hoey of Acton, MA and her companion Jimmy Gonzalez of Lowell, MA, Jody L. Francis, and her husband, Gregg of Wilmington, NC, and Wendy S. Militello of Lowell, MA; and many nieces and nephews.
Joseph was predeceased by his brother, the late Michael Hoey.
E-mail the family your condolences to:
mcdonoughfuneralhome@gmail.com