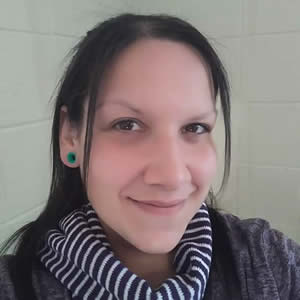 Jennifer 'Jen' Lynn Ross
LOWELL Jennifer 'Jen' Lynn Ross, 35 of Lowell, passed away unexpectedly on Saturday, January 11, 2020. She was born in Brighton, MA on August 18, 1984 and was the daughter of Diane (Masgula) Ross of Lowell and Wayne Ross of Revere. Most of her younger life was spent in Chelsea. She was employed in the food service industry for many years, beginning at Fio's in Lowell and most recently worked for the Cheesecake Factory in Burlington for the past 4 years.

Jen had many traits she will be remembered for. She was a funny person, probably the funniest and she was a great friend to anyone. She had a big heart and always cared for and helped anyone around her. She loved all of her friends and will be remembered for her loyalty and genuine friendships. Jen was a good mother and loved her children more than anything. She enjoyed spending time with her friends, listening to music and attending concerts; but most of all she adored spending time with her children and taking the kids places.

In addition to her parents, Diane (Masgula) Ross of Lowell and Wayne Ross of Chelsea, she is survived by her three beloved children, Scarlett Gray, Aurora McComiskey, and Demetri McComiskey, all of Lowell; and her boyfriend of 5 years, Bernard McComiskey Jr. of Lowell (formerly of Chelsea). She is also survived by three aunts, Sheila Pelletier of Tynsgboro, Donna Cornellier of Lowell, and Doreen Masgula of Lowell. She is also survived by several cousins and many friends.
Jen was predeceased by her sister, the late Leslie Jop.
ON WEDNESDAY, JANUARY 22, 2020, YOU ARE INVITED TO HER MEMORIAL VISITATION FROM 2 P.M. - 6 P.M. AT THE MCDONOUGH FUNERAL HOME, 14 HIGHLAND STREET, LOWELL, MA, 978-458-6816.