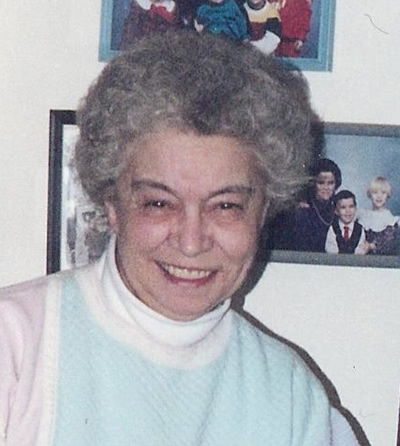 Janet A. 'Mimi' Smith
Mother, Grandmother, Great Grandmother

LOWELL Janet A. 'Mimi' Smith, 73, of Dracut, passed away peacefully August 5, 2014 at Lowell General Hospital with her family by her side. She was the wife of fifty-three years to Ernest J. Smith.

She was born on February 21, 1941 in Lowell and was the daughter of the late James G. and the late Madeline A. (Zabbo) Dinsmore. Janet attended the local schools and graduated from Lowell High School.

A longtime resident of Dracut, she enjoyed playing the lottery and taking trips to Foxwoods. She also enjoyed going to Salisbury Beach and especially enjoyed spending time with her family. She was employed as an office manager for United Circuits in Dracut for over 20 years before her retirement.

In addition to her husband, Ernest, she is survived by her two daughters, Karen Ricoy and her husband, James of Chelmsford, and Madeline 'Mitzi' Smith of Ashby; a son, Kevin Smith and his wife, Linda of Concord, NH; seven grandchildren, Janet Melanson and her husband, Lou, Noelle Smith, Kaitlin Smith, Kyle Smith, Francis Kenney Jr. and his wife, Cammy, Tabitha Trottier, and Richard Trottier Jr.; and eight great grandchildren, Skyla Lequin, Jadon Lequin, Leighton Melanson, Makenzie Bureau, Ava Rose Van Orden, Kaydence Kenney, Francis Kenney III, and Madilynn Trottier; her brothers, Edward Dinsmore and his wife, Sheila of Chelmsford, and Stephen Dinsmore and his wife, Priscilla of Dracut and her sister in law, Janine Dinsmore of Virginia. Janet also leaves behind her close friends, Bill and Terry McDowell and Butchie of Dracut; many nieces, nephews, cousins, and friends. She is also survived by her cat, Mittens.

She was also the sister of the late James G. Dinsmore and the late Vincent Dinsmore and sister in law of the late Mary Dinsmore.
AT HER REQUEST, CALLING HOURS HAVE BEEN OMITTED. ARRANGEMENTS BY THE MCDONOUGH FUNERAL HOME, 14 HIGHLAND STREET, LOWELL (978 OR 800) 458-6816.