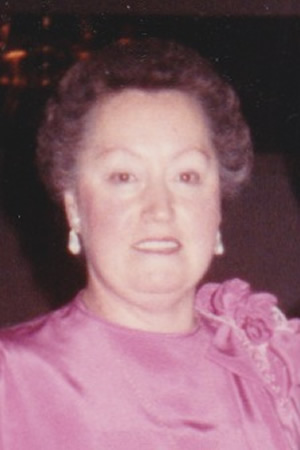 Jane 'Janie' Larivee
"Loving Mother and Grandmother"
WILTON, NH Jane 'Janie' (Dabilis) Larivee, 76, of Wilton, New Hampshire, passed away Thursday, February 5, 2015, at Bedford Hills Nursing Home surrounded by her family after an extended illness. She was the widow of the late Joseph Larivee.
A daughter of the late Nicholas and the late Evangeline (Dalis) N'tapalis, she was born August 20, 1938, in Lowell, and attended the Hellenic American Academy and graduated from Lowell High School.
A longtime Lowell resident, she was a member of the Holy Trinity Greek Orthodox Church. When her husband was alive, they would quite often play cards, and she continued playing cards, any type of card game was her pleasure. She was also a dedicated Boston Red Sox fan as well as a New England Patriots fan. More recently, she made her home in New Hampshire, with her daughter. For more than twenty five years, she had worked for the former Stuart's Department Store as a Department Manager. Upon their closure, she worked for WalMart until her retirement.
She is survived by her daughter, Kathleen Barnes and her husband, Ken, of Wilton, NH; her son, Anthony Larivee of Manchester, NH; her four grandchildren, Nicholas, Kayla, Chelsea, and Michelle; her brother, George N'tapalis and his wife, Elaine, of Manchester, NH; and several nieces and nephews.
YOU ARE INVITED TO HER VISITATION ON WEDNESDAY FEB. 11, AT THE HOLY TRINITY GREEK ORTHODOX CHURCH, 62 LEWIS ST., LOWELL, FROM 10 A.M. UNTIL 11 A.M.. HER FUNERAL SERVICE WILL BEGIN AT 11 A.M. AT THE CHURCH. BURIAL IN ST. JOSEPH CEMETERY. ARRANGEMENTS BY THE MCDONOUGH FUNERAL HOME, 14 HIGHLAND STREET, LOWELL 978-458-6816. MEMORIALS IN HER NAME TO THE AMERICAN DIABETES ASSOC., P.O. BOX 11454, ALEXANDRIA, VA 22312.