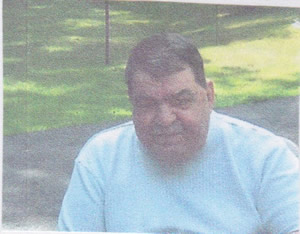 James P. "Bonesy" Dumont
LOWELL James P. "Bonesy" Dumont, 69, of Lowell, passed away peacefully at Lowell General Hospital on Saturday, November 21, 2015.
James was born May 26, 1946 in Lowell, and was a son of the late Ernest (Blackie) Dumont and the late Mary (Coogan) Dumont. He was raised in Lowell where he attended the area schools. James was employed as a construction worker for the Laborer's International union of North America Local 429 for many years before his retirement.
James is survived by his son, James Braffitt and his wife, Laura of Epping, NH; and his twin grandchildren, James and November. He is also survived by his sister, Marylou McInnis and her husband, Robert of Dracut; his brothers, Daniel Dumont and his wife, Cheryl of Dracut, and Michael Dumont of Lowell; his niece Jullianna of Lowell; a special friend, Val Dion of Lowell; and numerous loving nieces and nephews of which he enjoyed spending time with at family get togethers, where he used his quick wit while playing cards and horseshoes.
James was predeceased by his brothers, the late Richard Dumont and the late Ernest Dumont.
ON TUESDAY, NOVEMBER 24, YOU ARE INVITED TO HIS COMMITTAL PRAYERS AT LOWELL CEMETERY, 77 KNAPP AVE, LOWELL AT 1 P.M. ARRANGEMENTS BY THE MCDONOUGH FUNERAL HOME, 14 HIGHLAND STREET, LOWELL, MA 978-458-6816.