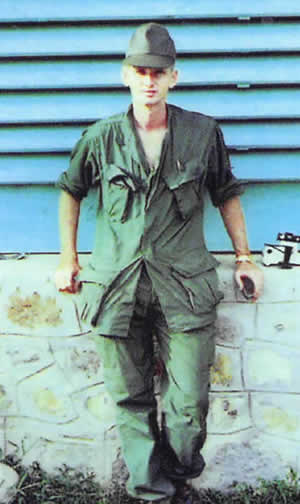 James Lewis 'Jim' Fairweather

LOWELL        James Lewis 'Jim' Fairweather, 75, of Lowell, passed away after a brief battle with cancer on Wednesday, December 19, 2018 at Lowell General Hospital. He was the husband of the late Doris J. (Bisquete) Fairweather who passed away in 2000.
    Jim was born on June 2, 1943 and was a son of the late Raymond R. and the late Gladys E. (Hultgren) Fairweather.  He was raised in Billerica, where he attended the area schools.
    After school, he started working but quickly joined the United States Army at the age of 17. James proudly served his country for 2 tours during the Vietnam War. Upon his honorable discharge from the military, he then came back home, settling in Lowell.
    He resided in the Highlands Section of the city and was a member of the Walker Rogers VFW Post 662. He also participated in the Golden Age Olympics for many years.
    Jim was employed at Wang Laboratories as a Lab Technician for a number of years, before working for over 10 years at the Bedford VA Hospital, retiring in 1999. Jim had a knack for building model airplanes. He also enjoyed woodworking.
    He is survived by his stepson, Alfred T. Bernier of Lowell, his stepdaughter, Phyllis Godfroy of Williamsburg, VA; and his grandchildren, Cheryl Bernier of Loudon, NH, Sarah Bernier of Lowell, Kelly Bernier of Lowell, Rebecca Godfroy of Williamsburg, VA, Joan Holliday, Everett Bernier III, and Matthew Bernier.  He is also survived by his great grandchildren and many nieces, nephews, cousins and friends, including his closest friend, Bob, with whom he shared countless adventures.

         ON SATURDAY, DECEMBER 29, YOU ARE INVITED TO HIS CALLING HOURS FROM 11 A.M. UNTIL 12 NOON AT THE MCDONOUGH FUNERAL HOME, 14 HIGHLAND STREET, LOWELL, MA 978-458-6816.
HIS FUNERAL SERVICE WILL TAKE PLACE SATURDAY AT 12 NOON IN THE FUNERAL HOME. BURIAL AND UNITED STATES MILITARY HONORS WILL FOLLOW AT WESTLAWN II CEMETERY.